Archive for October, 2010:
Good morning! Today is a new challenge from Stampin' Up! Only Challenges. Today's challenge is to use either waffle paper or fabric on your design. Remember that fabric is not just limited to what's in the Holiday Mini Catalog. Ribbon, crocheted Fleurettes, and felt is fabric too, so we'd love to see the innovative ways that you can use that.
Now for our Top 3 Winners for our last challenge, a big congratulations goes to:
Ladies, don't forget to pick up your blog badge! I'd also like to introduce to you a new design team member! Please help me welcome Patricia Weitzel. I stumbled upon her blog and what a powerhouse of inspiration it is! I loved everything that she's created and shares. Thank you so much for visiting us today and stopping by for our challenge. When uploading to online galleries, please use keyword SUOC4. I'll see you for our next challenge on Tuesday, November 5. God bless and have a great day. Here's what the design team would like to share with you for this challenge, and every single one of their projects are amazingly WOW!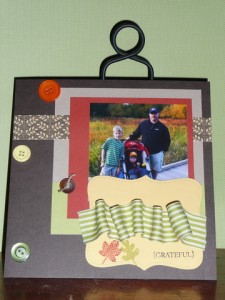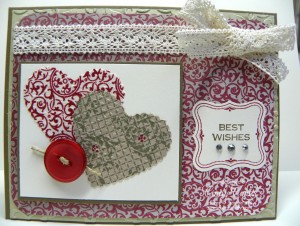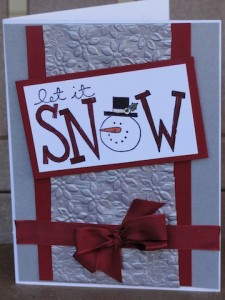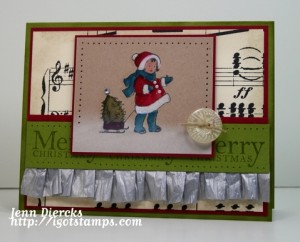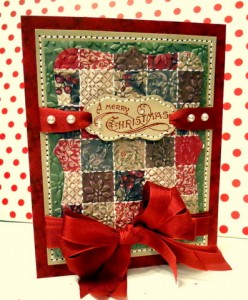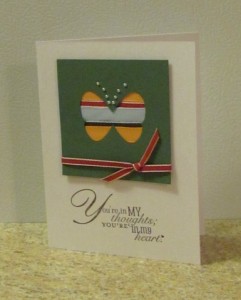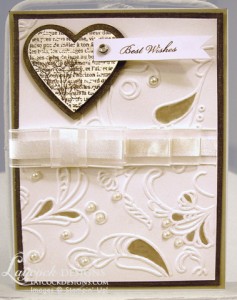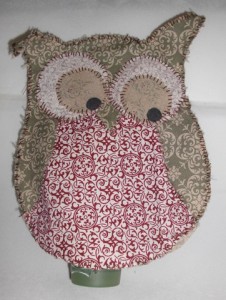 Subscribe to the comments for this post
Good morning stampers! Today is another Stampin' Up! Only Challenge and today, we're using products from the Holiday Mini Catalog! If you don't have any products yet, then go ahead and just use something from the regular current catalog. Today we have some fabulous eye candy to share with you from the design team (very awesome cards!!), but first, here's our favorite picks!
We had to do four this time around or else it just wouldn't have been right. We are loving the turnout that we're having on these challenges and thank you so much for sharing your work with us. Everybody created something just beautiful and you're making it very hard on us to just pick 3!
Here's what we'd like to share with you today for some inspiration. Be sure to come back on Tuesday, October 19, for our next Stampin' Up! Only Challenge! We're so grateful for your participation and always love to see what you've done. When uploading to online galleries, please use keyword SUOC3. Our next challenge will be on Tuesday, October 19, and we hope to see you back. Don't forget to tell your friends about us too! Please link you project to the Inlinkz below. This challenge will close on Sunday, October 17 at midnight. Feel free to enter as many times as you'd like!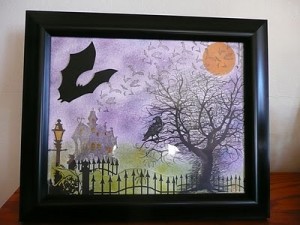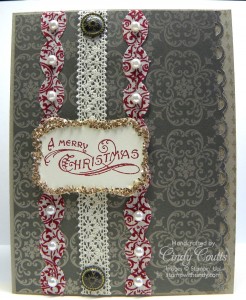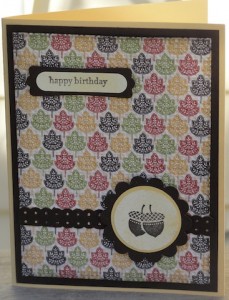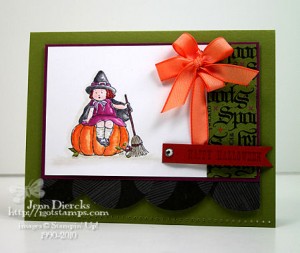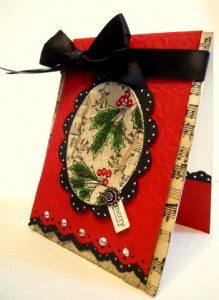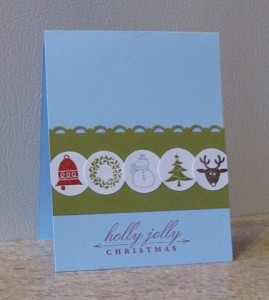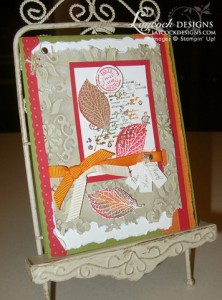 Subscribe to the comments for this post