What fun to see all the color combinations that you all showed off in response to our last challenge. It started off as a Valentine Color challenge, and segued into use of two colors for any project once we got past Valentine's Day. Thanks so much for everyone for participating, and especially to this week's Top Three:
Bonnie Klass. We all loved the way Bonnie used the white space on this card to set off her colors so nicely, and we really enjoyed the way that she used the black gingham ribbon to accent the white as well as the colors. And those pearls on the hearts are just the perfect accents for this beautiful Love card!
Karen
S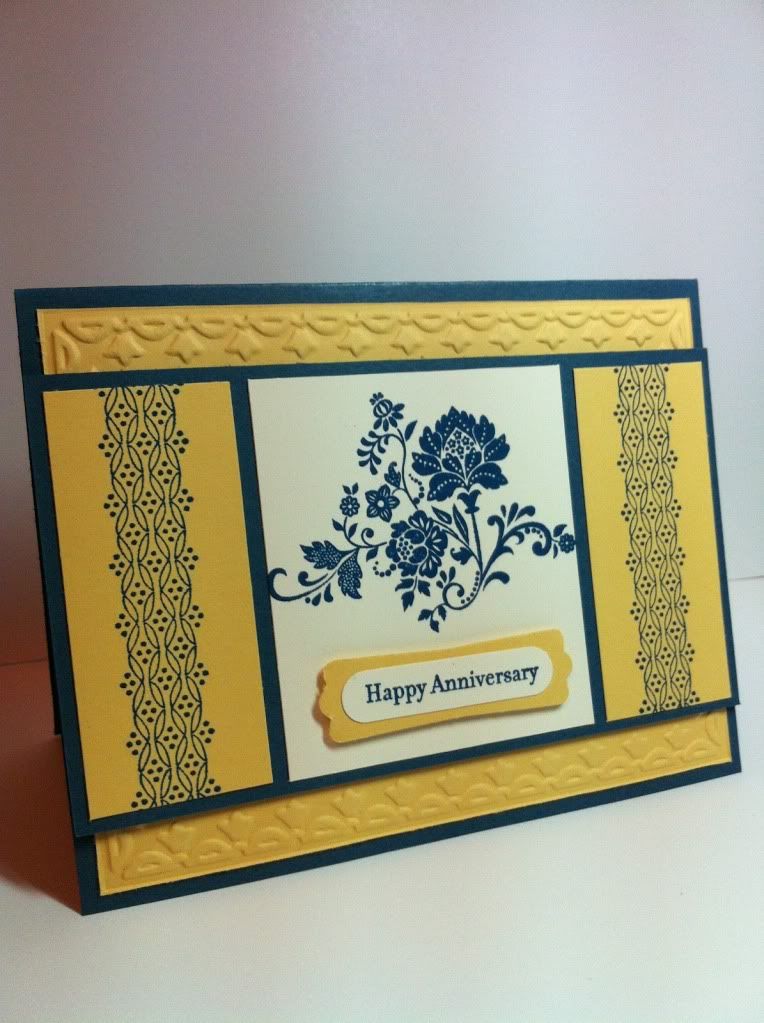 czcepkowski. What a unique color duo for this Anniversary/Valentine's card. We loved the way she stamped on the side panels and then used the embossing to accent the top and the bottom panels. Lovely combo, and I think a couple of us may be using this color combo before long!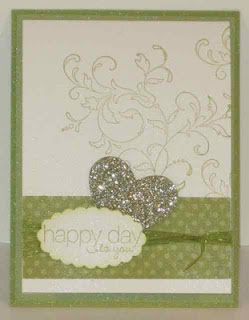 Lana Horton. Lana showed us how we can transition from Valentine's Day to St. Patrick's day with this unusual set of colors to set off her sparkly heart! The way she tied the ribbon was a beautiful way to finish off this card!

Subscribe to the comments for this post