First of all, I and all the members of the SUO Challenges Design Team would like to express a delighted, "Thank You!" to our first ever Guest Designers! It has been wonderful having them as members of our team, and they participated throughout the entire course of the last challenge, even providing their input to the voting for this week's Top 3! We can hardly wait to do this again, probably in late Fall 2012. All of our entrants are eligible to be invited to be Guest Designers, with those who have contributed the most to the challenges given top priority.
Speaking of "top," here are our Bright Summer Days Challenge Top 3: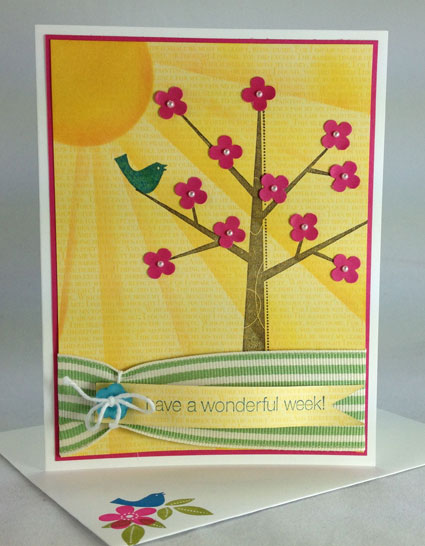 April Jackson. This card certainly shows off the "Bright Summer Days" theme with the sunshine. And what a delightful way of displaying the tree from the "Season of Friendship" stamp set. Those bright flowers seem to love the sun shining down on them and that little bird reminded one of our Design Team members of the mockingbird singing outside her window – such a happy little fellow!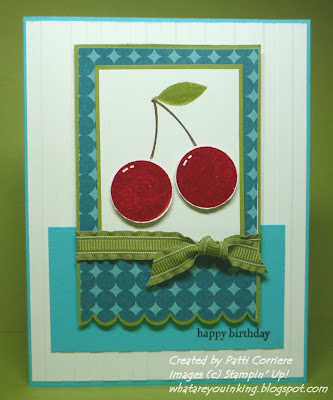 Patty Corriere. What a beautifully designed and executed card! All of the card's elements go together so well – the colors, the layout and the little piece of ribbon. And we definitely wanted to taste those cherries – they certainly look good enough to eat!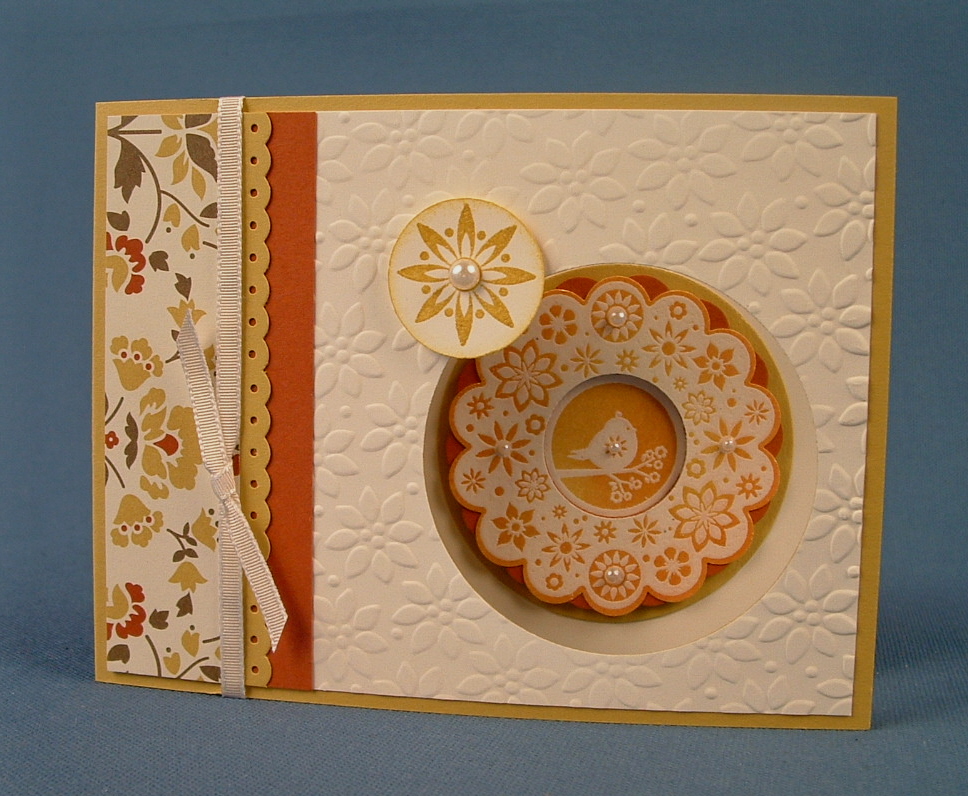 Diane Vander Galien. Diane did a fab job of showing off one of Stampin' Up!'s newest Hostess Sets and some of its newest colors and papers with this lovely window card. What makes this card especially easy on the eyes is the beautiful balance of all the elements that make it up.

Subscribe to the comments for this post