Oh, my, you all seem to love our Stampin' Up! Birds! From chicks to chickadees and robins to roosters, you used at least 15 different Stampin' Up! Bird stamps and even a few punches! What fun it was for us at the SUO Challenges Design Team to review all of them. And, as always, it was a challenge for us to come up with a Top 3!
But we did manage to select three of the entries for our ""For the Birds" challenge as our favorites, though we really did love them all!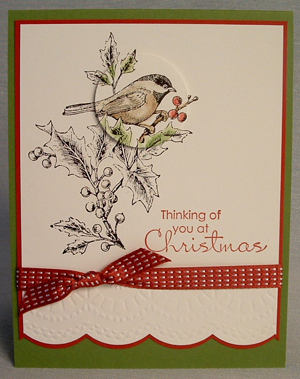 Diane Vander Galien. This is a perfect stamp for the spotlighting technique! And the card itself is beautiful overall, especially with the way that Diane used the Delicate Designs Embossing Folder and the Large Scallop Edgelit on the mat as well as on the stamped/embossed layer!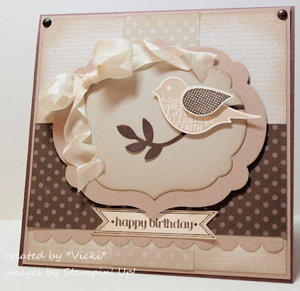 Vicki Parson. What an elegant card, with all those perfectly coordinated neutral colors! The understated tone and simplicity of this card is accented beautifully with that carefully designed bow.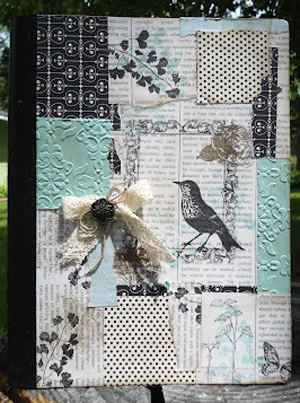 Crystal Langton. What a gorgeous vintage-style cover for this journal! The collage is just done perfectly. I, for one, find something new and different in this project every time I look at it!
*

Subscribe to the comments for this post