We were wondering what kind of entries we'd get for this unusual challenge for us. It did not surprise us at all that a good number of the entries were scrapbook pages, but we were delighted with the variety of the designs. I know it's hard to think of photos as the fronts of cards or as elements in a 3-D project. But we hope this at least got you thinking about those possibilities.
As always, we thank all of you for your entires – we loved looking at each and every one of them! But we did managed to come up with out Top 3 for this challenge, and hope you all like them as well as we did.
We'd also like to comment that two of this week's Top 3 are new to our challenges – a big thanks to Shana and CJ for their first-time entries!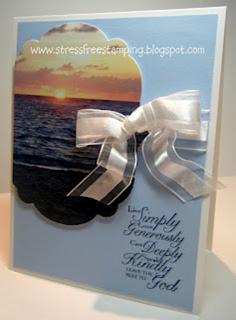 Shana Gaff. Shana's die cut photo of a sunset seemed just to be a perfect use for the Stampin' Up! framelit. The top of the shape especially mimics clouds, and the bottom made us feel as if we were on the beach looking out at this scene. The sentiment goes beautifully with the photo, and was offset from it so nicely. Lovely, simple card!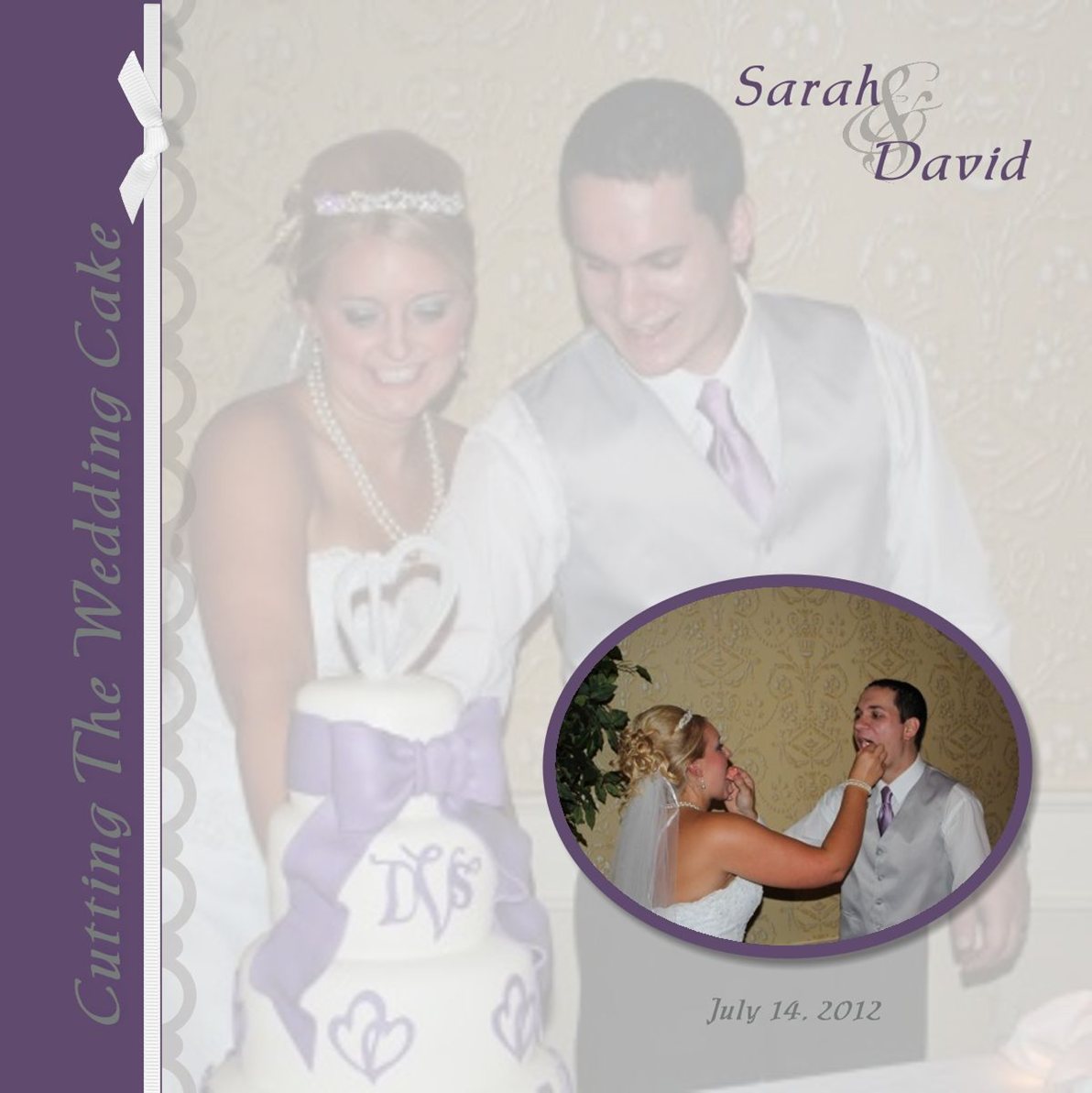 Diane Vander Galien. This is a fantastic example of how to use photos in My Digital Studio by Stampin' Up! The background, with its low-opacity photo is the perfect backdrop for the oval photo. Of course, this is a gorgeous couple, too, which really makes this digital web page special!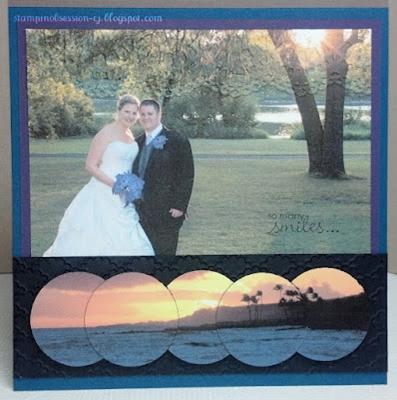 CJ Thibault. What a great anniversary card! The sunset in the circles at the bottom accent the sunset shining through in the wedding photo so nicely, even though they were taken at different times. Another beautiful couple, too!
–

Subscribe to the comments for this post