Thanks to everyone who participated in our Boxes and Bags challenge. What wonderful projects, and a great post to review whenever we are in need of ideas for boxes and bags. Every one of these projects is worth a CASE!
But, as always, we have picked a Top 3 to highlight. Clicking on any of the photos will take you to the designer's blog post for more information about each of the projects. We hope you enjoy them as much as we do!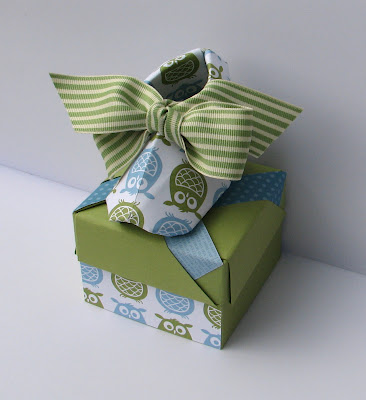 Christie Miche. To quote one of the design team members, "This is just so darned cute!" Christie also shares a linkl to the video for making the origami bootie. We are just so impressed with the use of the Stampin' Up! paper and ribbon for this perfect baby gift!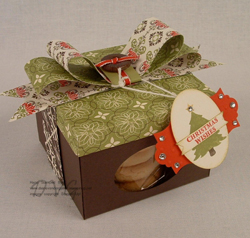 Diane Vander Galien. We couldn't decide which part of this very stylish project we liked most. The ribbon is just perfect, the window in the box is so much fun, and the tag with the framelit background is such an elegant finish!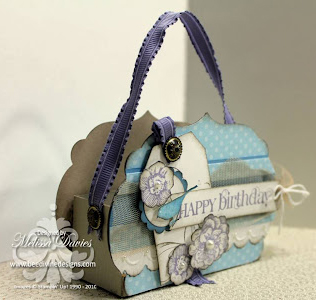 Melissa Davies. We especially liked the way that Melissa put the Wisteria Wonder and Marina Mist colors together so that they looked like they were made for one another. All the perfect little details bring these two colors together beautifully. I think my personal favorite detail is the little Marina Mist bird!

Subscribe to the comments for this post