Have you noticed how many animals there are in the current collection of Stampin' Up! stamps? Oh, I'm sure you've seen all those various kinds of birds, a great collection of "bugs" such as butterflies and other such beasties, along with a smattering of sea creatures. But then add in all the mammals and you have a TON of animals in our current catalogs. It might be easier to count stamp sets WITHOUT animals! And I can't even imagine how many retired Stampin' Up! products there are with animals.
What we'd like you to do for this challenge is to use an animal in a Stampin' Up! Only creation and share it here with us at SUO Challenges! Of course you're not limited to stamps. There's Designer Series Papers with animals, and we love punch art and all other manner of creativity you can show us (origami anyone?). And you can even share your own personal pet-type animals as one of our Design Team Members has in her scrap page. But the projects do have to be Stampin' Up! Only.
I hope you'll enjoy the ideas that our Design Team has used to create their projects featuring animals. We're really looking forward to seeing YOUR ideas through the next two weeks!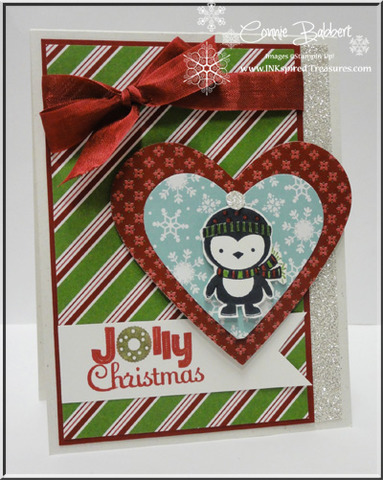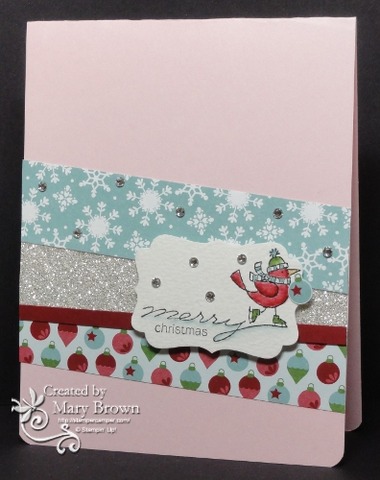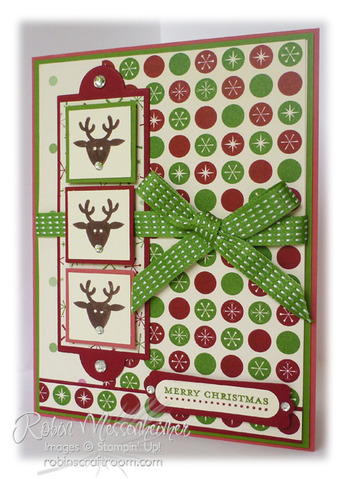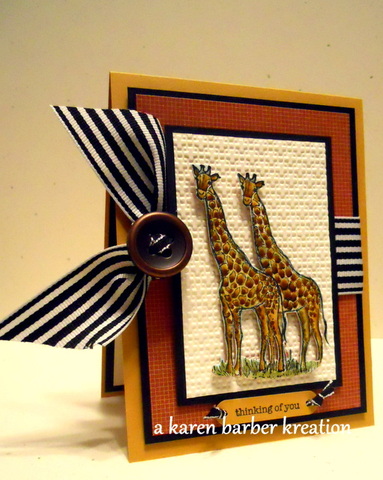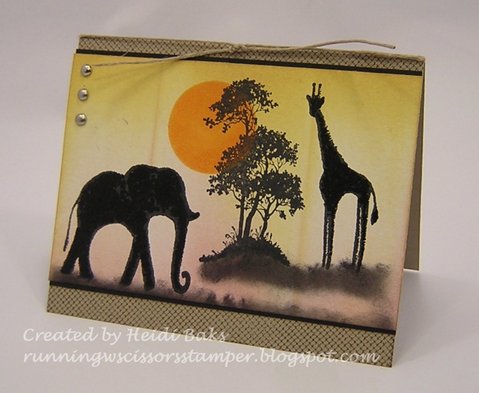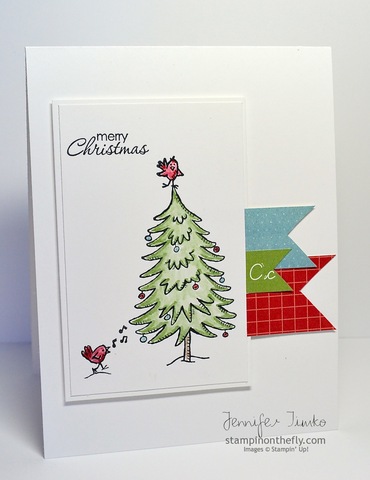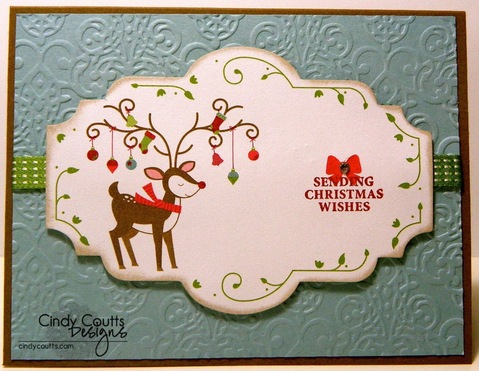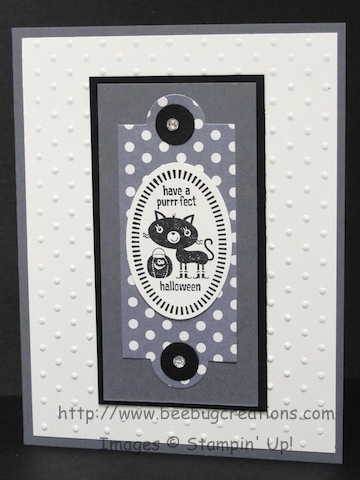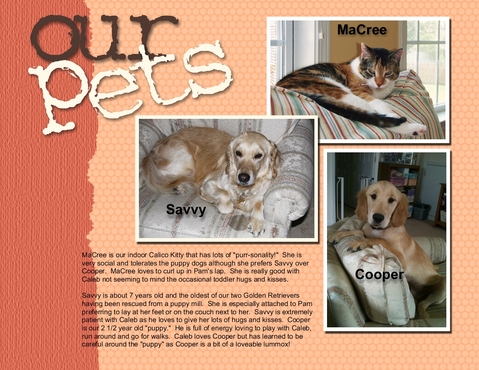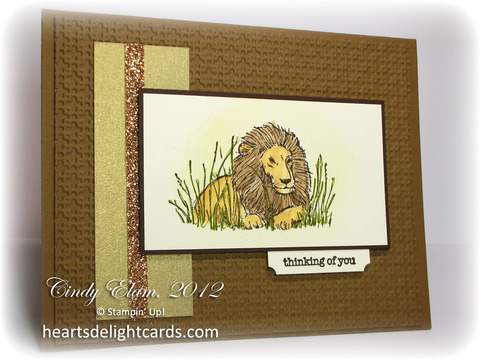 To participate in our challenge, make a card or other project and post a photo of it to your blog or a gallery on the internet. Then come back here and use our link tool at the bottom of this post to share the photo with us! We're looking for cards posted to the internet after October 15, 2012, and (of course!) made with Stampin' Up! products only. The products may be those that are in current catalogs, or they may be retired products. But (as our blog title says) SUO – Stampin' Up! Only! This means that Products from other papercrafting, rubber stamp, die-making or other companies may not be included in your project if Stampin' Up! sells a like product. For example, Stampin' Up! does not sell sewing thread. So use of sewing thread from another company is just fine. Stampin' Up! does sell the Sizzix Big Shot, so use of die-cuts, texture plates or other such products from another company is not fine. If you have a question, please send an e-mail to our Coordinator, Robin Messenheimer, and she'll be glad to answer it!
We have recently disqualified several entries and removed them from our blog because they have featured products from other companies. In all of the cases, there were Stampin' Up! products available that could have been used. So please do not submit any projects with non-Stampin' Up! products used.
We have also disqualified two entries because they were being advertised as part of an online class, and SUO Challenges is an advertising-free zone! We are trying to provide a fun place for people to come to find Stampin' Up! only projects, and hope you will help us in this effort.
Challenge Dates: October 16, 2012 (3 am USA Eastern Time) –
October 27, 2012 (9 am USA Eastern Time)
*

Subscribe to the comments for this post