Ah, here we are almost into the month of November the second full month of Autumn. The past few weeks, I'm sure we've all enjoyed all the fun projects that people have been sharing using some of the fun Halloween products that Stampin' Up! has created for those of us who love Stampin' Up! products – I know I have!
So now I'm ready for a little bit of elegance as we here in the United States start paying more attention to our Thanksgiving celebration. Of course, there are many, many ways to make a project elegant. Stamps, layouts, colors, embellishments – all can make a project elegant. I'm sure you'll agree that there's a nice variety of elegance provided as an inspiration by our Design Team. And I'm equally sure that there are many more ideas you have that can add some delight to our collection this week!
Your challenge is to make an elegant card, and give it an autumnal feel – or give it a spring time feel if you're in Australia or New Zealand! I'm sure there are some of us who would rather be looking forward to warmer weather already! As always, please make your projects with Stampin' Up! products only. We are really looking forward to see what you are going to use for this project!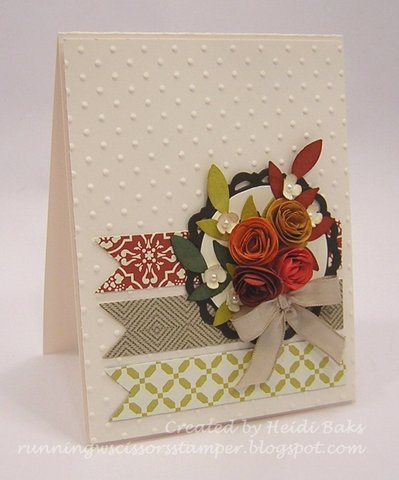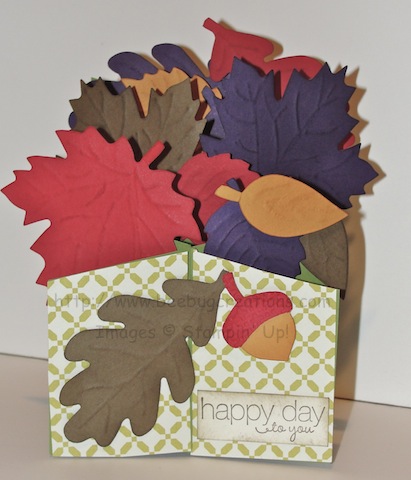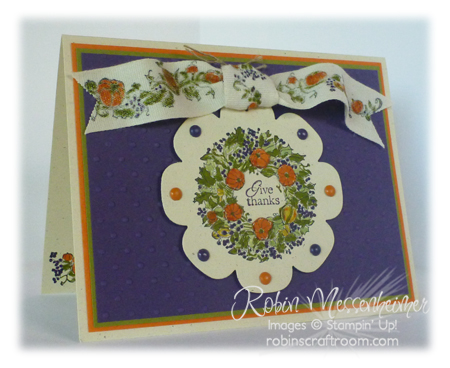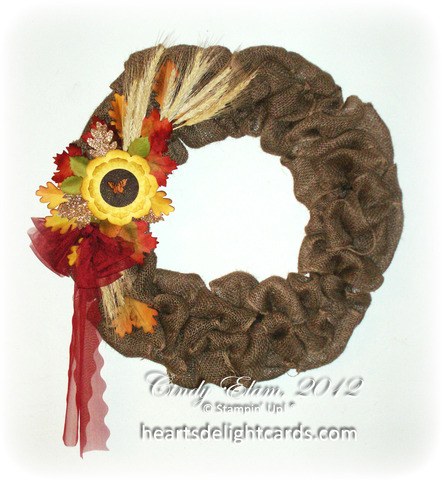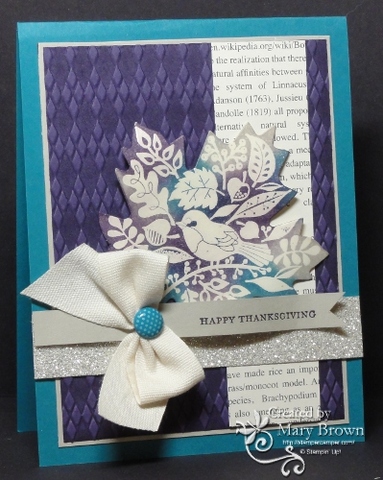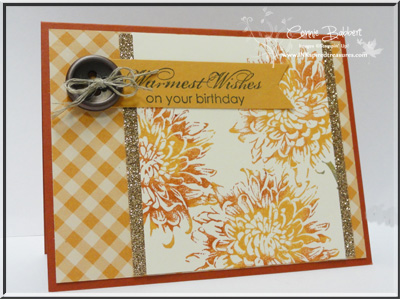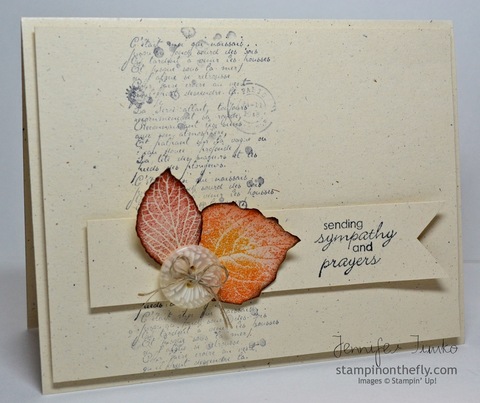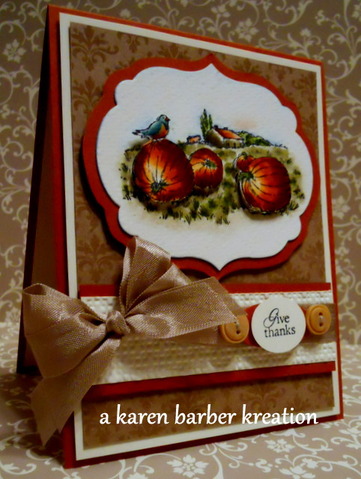 To participate in our challenge, make a card or other project and post a photo of it to your blog or a gallery on the internet. Then come back here and use our link tool at the bottom of this post to share the photo with us! We're looking for cards posted to the internet after October 29, 2012, and (of course!) made with Stampin' Up! products only. The products may be those that are in current catalogs, or they may be retired products. But (as our blog title says) SUO – Stampin' Up! Only! This means that Products from other papercrafting, rubber stamp, die-making or other companies may not be included in your project if Stampin' Up! sells a like product. For example, Stampin' Up! does not sell sewing thread. So use of sewing thread from another company is just fine. Stampin' Up! does sell the Sizzix Big Shot, so use of die-cuts, texture plates or other such products from another company is not fine. If you have a question, please send an e-mail to our Coordinator, Robin Messenheimer, and she'll be glad to answer it!
Challenge Dates: October 30, 2012 (3 am USA Eastern Time) –
November 10, 2012 (9 am USA Eastern Time)
*

Subscribe to the comments for this post