Good morning everybody and thank you so much for stopping by for our very first Stampin' Up! Only Challenge! We are so thrilled to have you here with us today. Our very first challenge is going to be something easy and that is to make a fall card. Retired and new products are okay. We ask that you use Stampin' Up! only products, hence the name of the challenge and why we're here. The design team is a combination of Stampin' Up! fans and demonstrators, and we have a strict policy about no personal advertising to keep this fun.
We've had a lot of inquiries about taking the challenge weekly and there's two options that we have with this: (1) Add 4 more DT members so that the current DT is still only doing an every other week challenge — of course, they could participate in weekly challenges if they wish. We don't want to overload them, especially at this time of the year. (2) Wait until after the first of the year due to the holidays with the current DT. We'll do a few challenges and see how it goes and maybe you will be asked to join us!
The fall cards that the design team made for your inspiration are all so varied and wonderful. It's great to see all of our unique talent combined for such a variety of cards. The design team will choose the Top 3 cards for this challenge and announce it at the next challenge so you can grab your badge from the sidebar.
We hope that you enjoy what we have in store for you and don't forget to tell all of your friends about us too! Please use keyword SUOC1 when uploading to online galleries. Here's the cards that the design team made for you.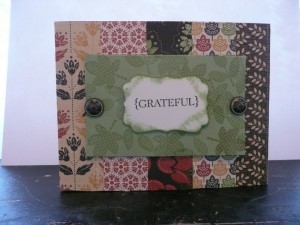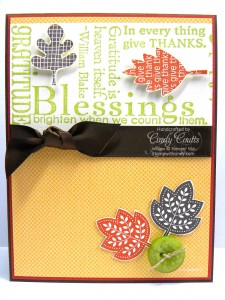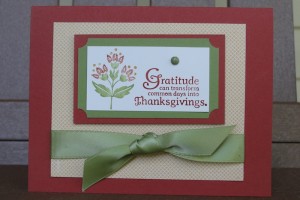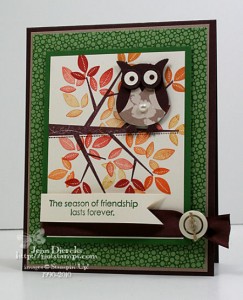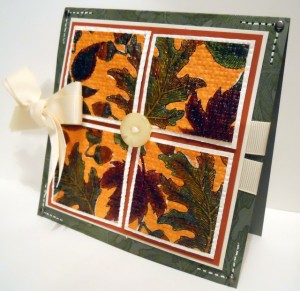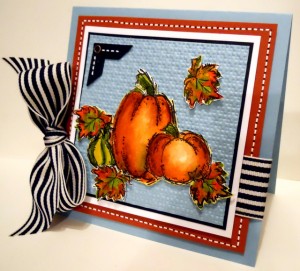 A double treat from Karen Barber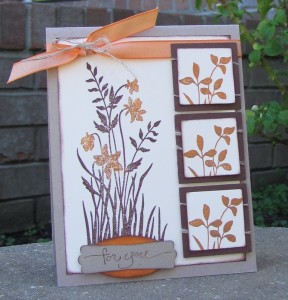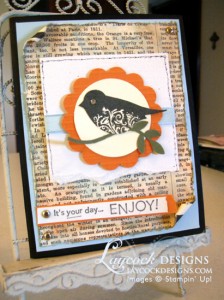 Please share with us your fall project by using the Inklinz below. This challenge will close on September 20 at 11:59 p.m. Central Standard Time. Thank you so much for joining us this week and we'll see you back on September 21 with a great new challenge!
I deeply apologize for accidentally deleting the entries. I haven't worked with Inklinz before and was trying to update it and it showed everybody's cards again on the new challenge. I'll figure this out and please feel free to re-upload your card for this challenge again here.


Subscribe to the comments for this post