A special congratulations to our Top 3 for Challenge #55 in which we celebrated the beginning of our 3rd year as a Stampin' Up! Only challenge blog. What fun it's been these past two years, and we're really excited about the coming year with all the new products that Stampin' Up! will be offering – fab as always, we're sure!
Besides "just" being named our Top 3 for the week, each of these ladies gets to choose a Stampin' Up! Embossing Folder as blog candy to help us celebrate! If each of you would let me know which Embossing Folder you'd like, I'll place an order for it this week!
Offering Blog Candy was fun, and we may not wait for another whole year to do it! So keep in touch with us as the year goes on.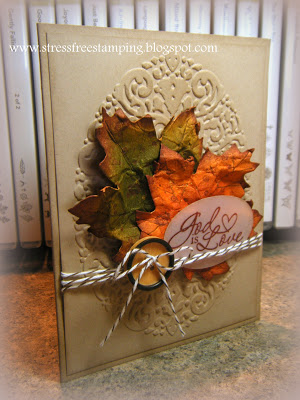 Shana Gaff. The details in the leaves are spectacular, and we loved that Shana gave us some instructions on how to make our own! The button with the Baker's Twine and the layer with the embossed background add to the overall elegance in this stunning card.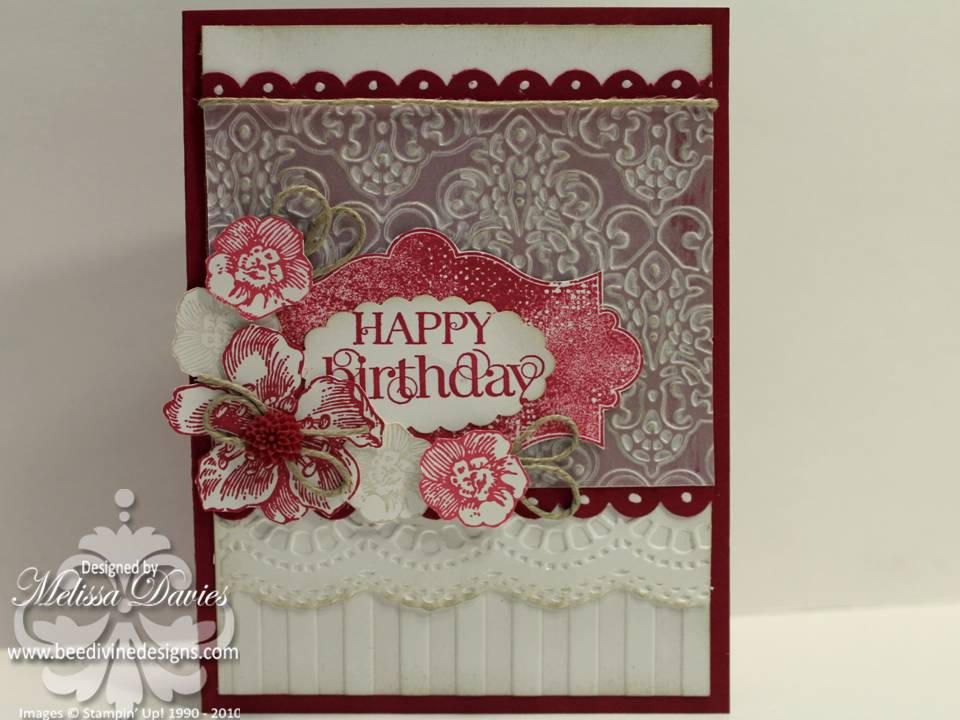 Melissa Davies. The colors and all of the details in this card are absolutely amazing! This is another elegant card with such a variety of textures that were perfect for this challenge!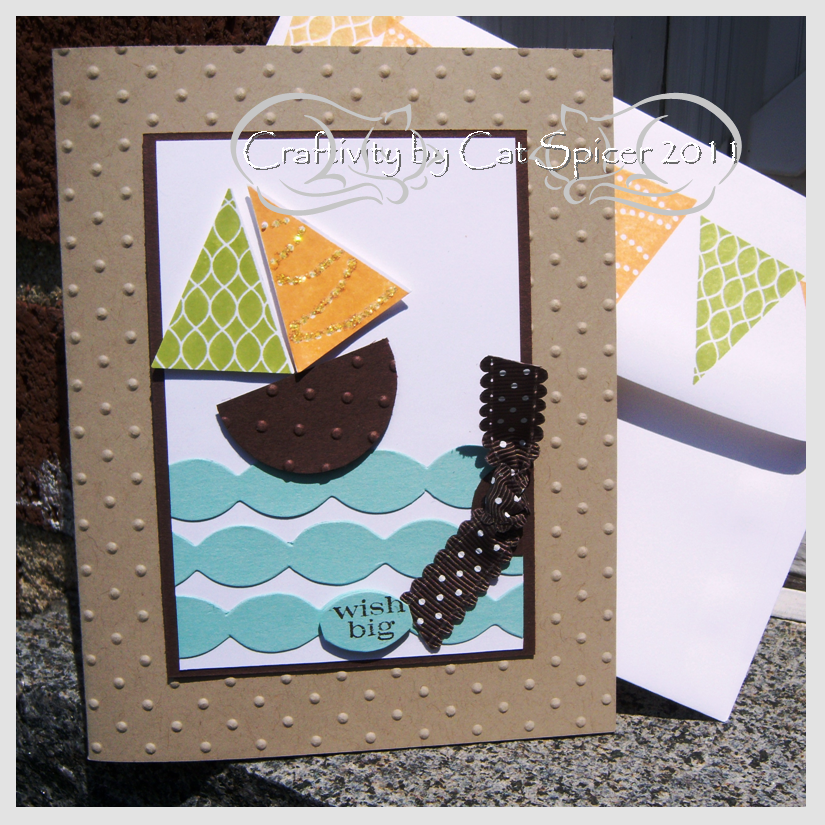 Cat Spicer. The elegance in this card is the simplicity of the design, and the fun way in which Cat used texture to give us the feel of that sailboat on the waves. And what a fun idea to use the die she used for the waves – and the little detail of the sentiment on the bottom wave.
–

Subscribe to the comments for this post