The New Year celebration is upon us and what better time to add bling to your life! Sparkly glitter… light-reflecting rhinestones… shimmery brads… rich gold and silver metallics! All of these embellishments are sure to make your New Year's eve glitzy and fun!
Bling is this week's challenge! Get out the sparkles and create! If you are new and just joining us, create your lovely project with bling and link it to this post with the link option at the end of the post! We'd love to see your artwork! Please join in!
Here are the cards our design team came up with. Some are New Year's cards, some of them celebrate the holiday season, and one of them (Jen Timko's card) is as she puts it "a New Year's Resolution" card! Her New Year's Resolution is to make and send more cards this coming year! This is the first card she is sending out!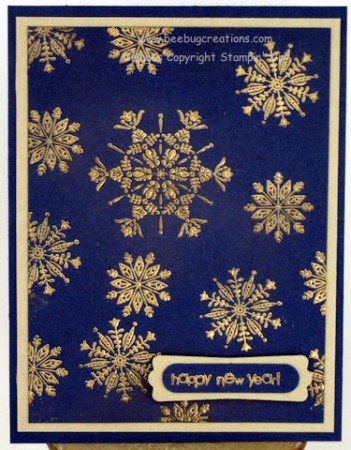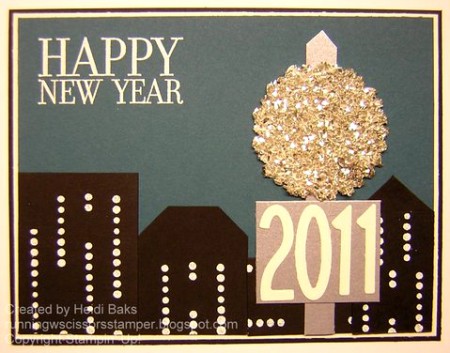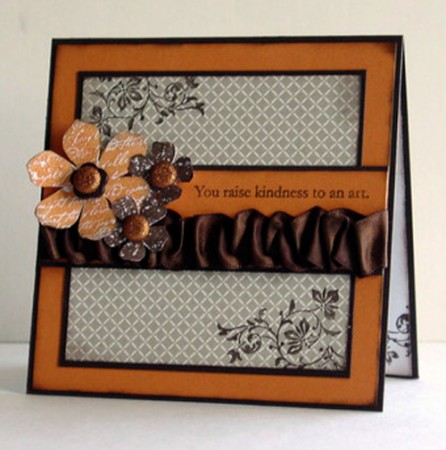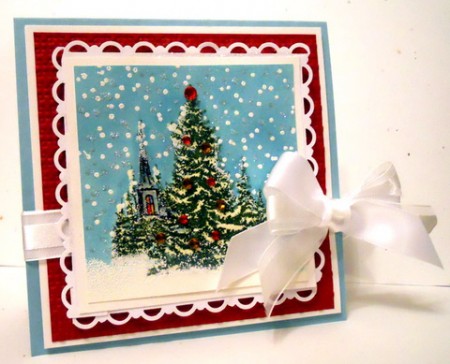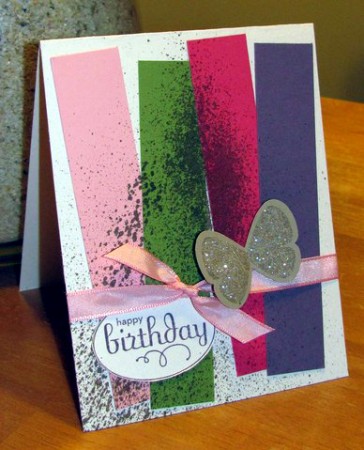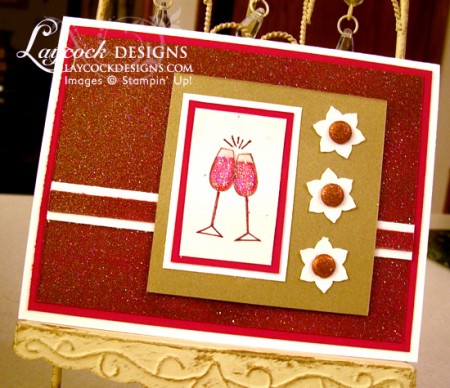 Winners for last challenge (Dry embossing with Bravo Burgundy, More Mustard and Very Vanilla):

Thank you for playing along at the last challenge. We had 5 brave souls that took us up on the challenge during this busy Christmas week! Bravo to you!!
These are all lovely cards and choosing was difficult. With the votes in, here are the challenge winners for this round! Please make sure you choose your badge from this blog and display it on your blog to show that you won! Congratulations!
Mary Brown – very out-of-the-ordinary layout, lots of layers and accessories, nice placement
Jennifer Weide – We love the spritz speckles on this one and nice to see see nature in the dead of winter!
TrishG – I think several of us must like kitties, because we had several votes for Trish's kitty card! Very cute!

Subscribe to the comments for this post