Our last Stampin' Up! Only Challenge was to make a project about Easter, Passover, or whatever holiday you celebrate as Spring begins. And what a diverse group of entries we received covering these celebrations! Thank you all so much for contributing some fab ideas for this week's holidays!
As always, no matter how many wonderful projects we receive, we choose our Top 3 and I hope you like them as well as we did. For those of you who are awarded our "Top 3" designation, don't forget that you are welcome to use our html "Top 3" code that you can find in the middle part of our left column!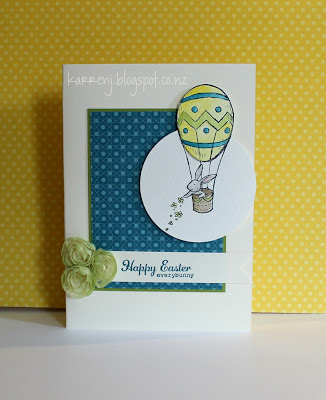 Karren Johnson. We loved the layout of this card, including the way that Karren "popped" the balloon from the circle on the right. The colors are beautifully balanced, too, as well as the design of the card with those lovely colored flowers in the lower left.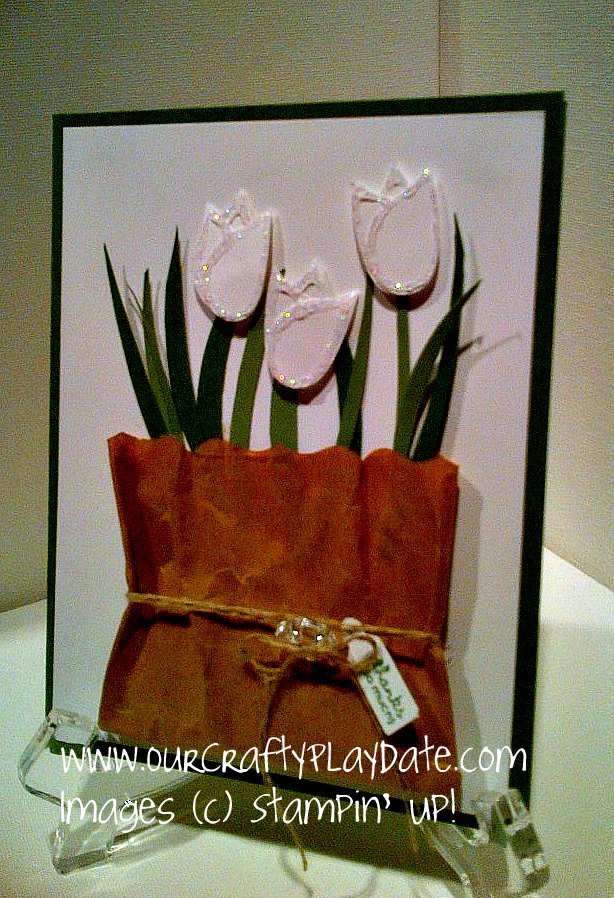 Amanda Frankel. What a beautifully creative display of punch art in this unique design. This is a wonfderful use of Stampin' Up! products!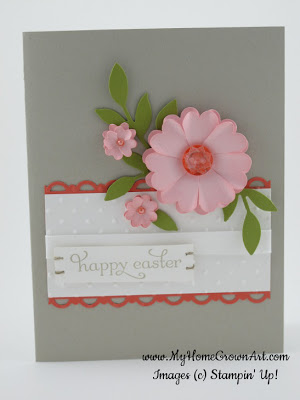 Deena Boos Deena's card is just what those of us who continue to get snow want our spring to look like! The flowers are so realistic, and this makes a beautiful Easter card!
.

Subscribe to the comments for this post