I personally am so pleased that Stampin' Up! has chosen to keep my favorite Butterfly products for the 2013-2014 Catalog year. I just love what we can do with the Punches, Sizzlits, Sizzix Die, and Stamp Sets (including the Best of Butterflies that will be around for the next year!). And obviously our Design Team has fun with the Stampin' Up! Butterflies, too!
You may notice a couple of new names in the group today. Yes, we have TWO new Design Team members joining us as of this week's SUO Challenge, and we are so excited to be introducing them to you today. You'll recognize one of them as someone who has participated in some of our challenges. And the other is completely new to SUO Challenges. We're thrilled to have them both join us.
Deena Boos. Her blog is My Home Grown Art.
I am a wife to a wonderful husband (who puts up with my crazy craftiness) and a mother of two children; a teenage boy, and a newly grown-up girl.
I fell in love with paper crafting the minute I put my first stamp to paper, at a Stampin' Up! class, and I became a Stampin' Up! Demonstrator only one week after that! My passion for paper crafting, and sharing with others, has now been going on for nearly 7 years.
I have enjoyed playing along with SU-Only Challenges, and now I'm thrilled to be a part of such a talented group, who share the same love for paper crafting as I do.
Justin Krieger. His blog is JK Cards.
I'm a techie that does computer consulting. I live in Long Island, NY and I have a wonderful daughter Taylor and Mini Schnauzer Winston.
I have always done some kind of paper crafting ever since I was little when I made entire car dashboards out of oaktag. I discovered my love of card making in January of 2010 while watching a show on PBS. I saw them make a waterfall card and I thought I can do that so I went out and got some supplies and made one.
My friend introduced me to Stampin' Up! in August of that year and I became an Independent Demonstrator in September. I'm completely hooked and take some time to make something every day. It relaxes me and is my wind down at the end of the day!
I'm sure you'll be as happy as the Design Team is to welcome their new styles to the bi-weekly SUO Challenge Blog! Here are their entries for the Butterflies Are So Much Fun challenge – and we're looking forward to seeing your entries! The link to enter is at the end of the blog.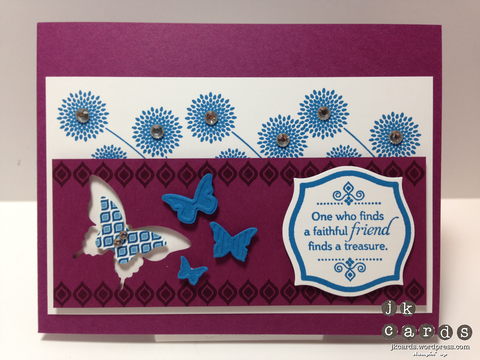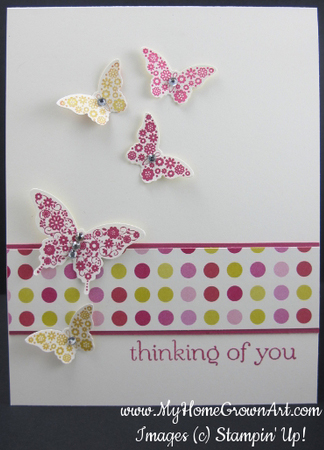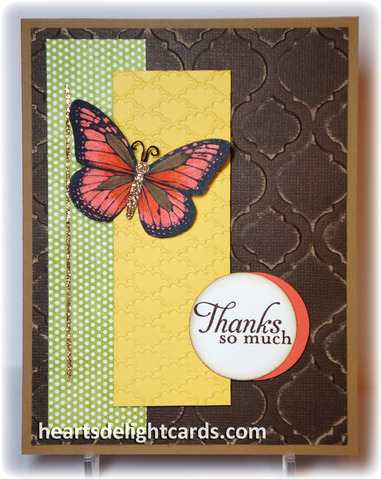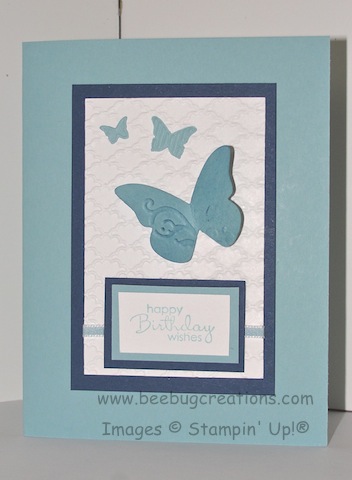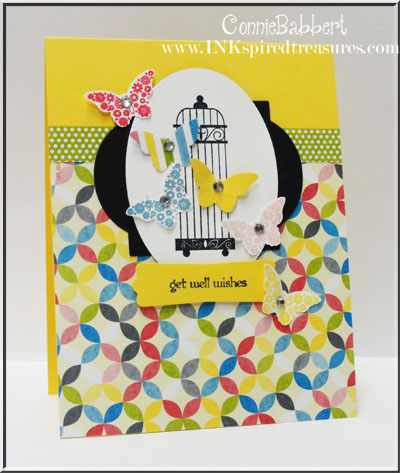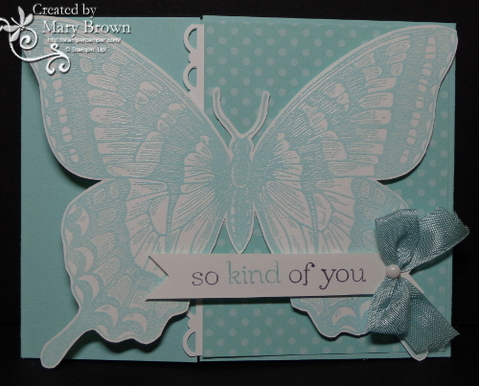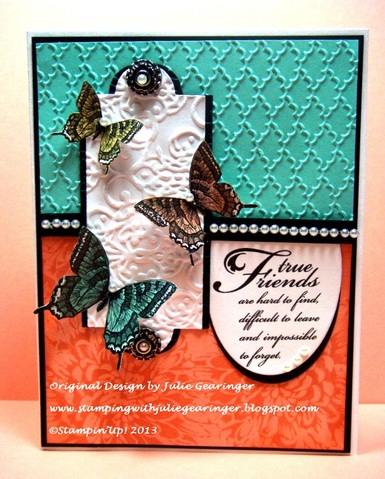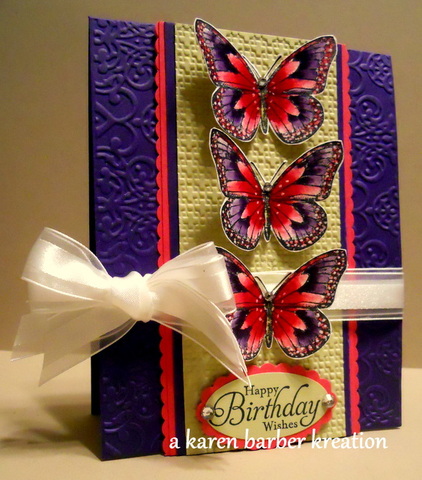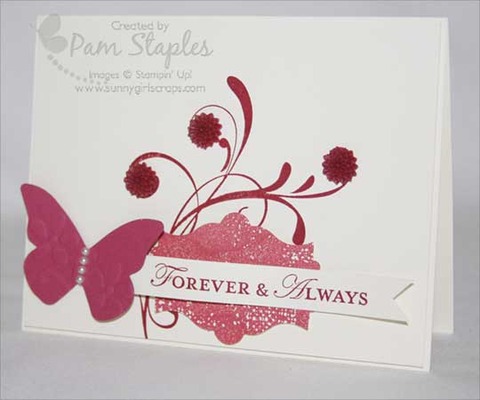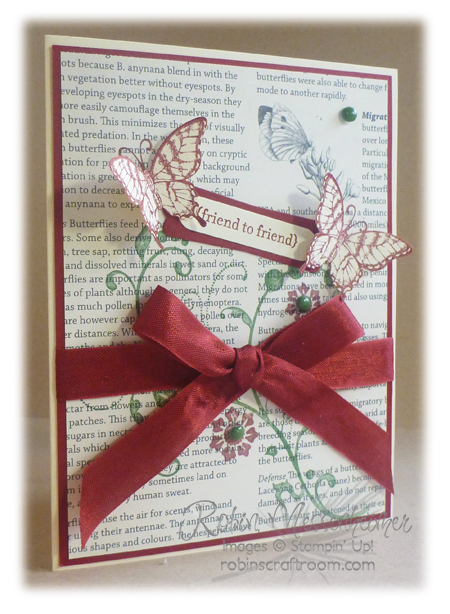 To participate in our challenge, make a card or other paper-crafted project and post a photo of it to your blog or a gallery on the internet. Then come back here and use our link tool at the bottom of this post to share the photo with us.
PLEASE remember this: We're looking for projects posted to the internet after May 6, 2013. This is a NEW challenge!
And, of course, your projects should be made with Stampin' Up! products only. The products may be those that are in current catalogs, or they may be retired products. But (as our blog title says) SUO – Stampin' Up! Only! This means that products from other papercrafting, rubber stamp, die-making or other companies may not be included in your project or in any other project included in your blog post if Stampin' Up! sells a like product. For example, Stampin' Up! does not sell sewing thread. So use of sewing thread from another company is just fine. Stampin' Up! does sell the Sizzix Big Shot, so use of die-cuts, texture plates or other such products from another company is not fine. If you have a question, please send an e-mail to our Coordinator, Robin Messenheimer, and she'll be glad to answer it!
Challenge Dates: May 7, 2013 (3 am USA Eastern Time) –
May 18, 2013 (6 am USA Eastern Time)
*

Subscribe to the comments for this post