Oh, my! There are certainly going to be lots of wonderful birthday cards being sent out this summer and fall, if our entries for the latest SUO Challenge are any indication! We all loved every entry, and hope that those who are on the receiving end of the cards are as appreciative of all your creative work as we are.
Our work to select our Top 3 this time around was difficult as always. But we did finally come up with our Top 3 selections. We hope that you will take the opportunity to visit the blogs of the Top 3 entrants – which you can do by clicking on the photos of their projects. We also invite our Top 3 entrants to grab the code for our Top 3 banner over to the left of this post and add it to your blog sidebar! We know you'd like to show this off!
Now our Top 3: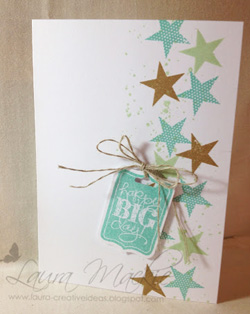 Laura Mackie. What a wonderful use of the stars. The simplicity and color combinations made us smile. This card definitely denotes a celebration!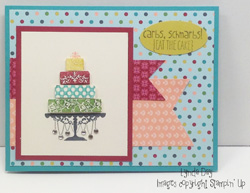 Lynda Day. This card stands out because of the fab use of a wedding cake image as a birthday cake. At least two of the design team put this set on our wish list because of this card! The way the background paper colors are accented by the cake colors is so much fun!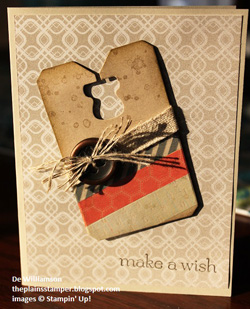 De Williamson. This card with a more masculine design to it sends out a celebratory feel with the overall layout and the fun red accent. "Make a Wish" is a perfect greeting for this card.
.


Subscribe to the comments for this post