Once again, thanks to the SUO Challenge Design Team for keeping the Challenges going during my absence while I traveled extensively on the USA Mainland. But I just couldn't saddle them with the work involved in compiling the Top 3 for publication. (Shhhhh – it's so much fun I keep it for myself!) So here is the Top 3 post for our Masculine Card challenge – better late than never!
Asking someone to make a "masculine" card as opposed to a "feminine" card used to be seen as a request to make something with browns and blacks and other neutrals rather than with the bright, regal and subtle colors of the Stampin' Up! palette. Not any more as was evidenced by our Design Team entries as well as by the projects of those who entered their projects into the SUO Challenge to make a "Masculine" card!
Oh, and once again, we have Top 3 representation from several corners of the Stampin' Up! world, including one from Australia as well as one each from both markets in North America – the United States and Canada! What fun to meet so many people through our Stampin' Up! experience!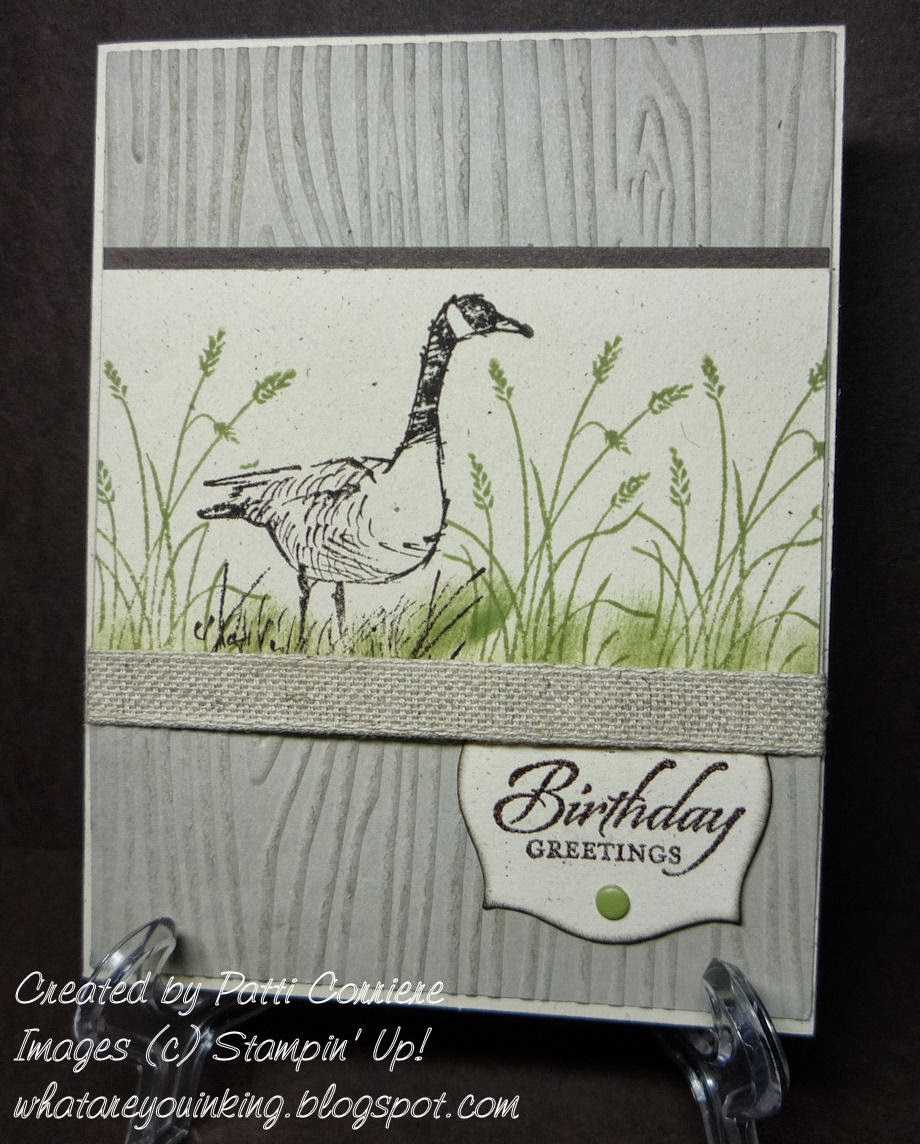 Patti Corriere, USA. Our Design Team loved the textures on this card along with the beautifully laid-out scene made with the various stamps. The Natural Ribbon accents the whole card, as well as adding yet another texture element to enhance the design.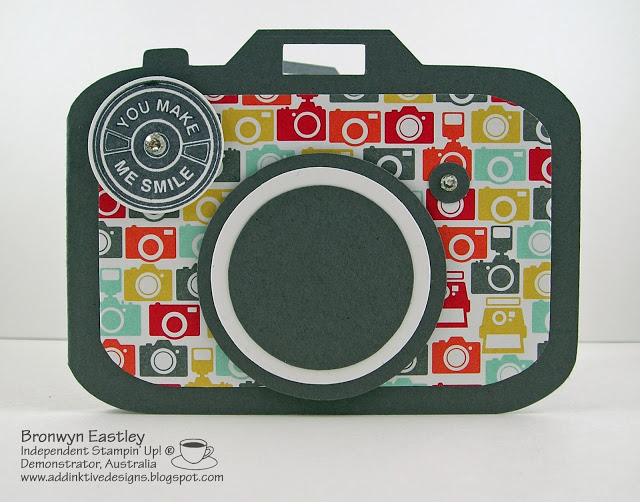 Bronwyn Eastley, Australia. We all loved the use of the My Digital Studio "punches" to create this design. And of course, Bronwyn picked the perfect Designer Series Paper to go with this project!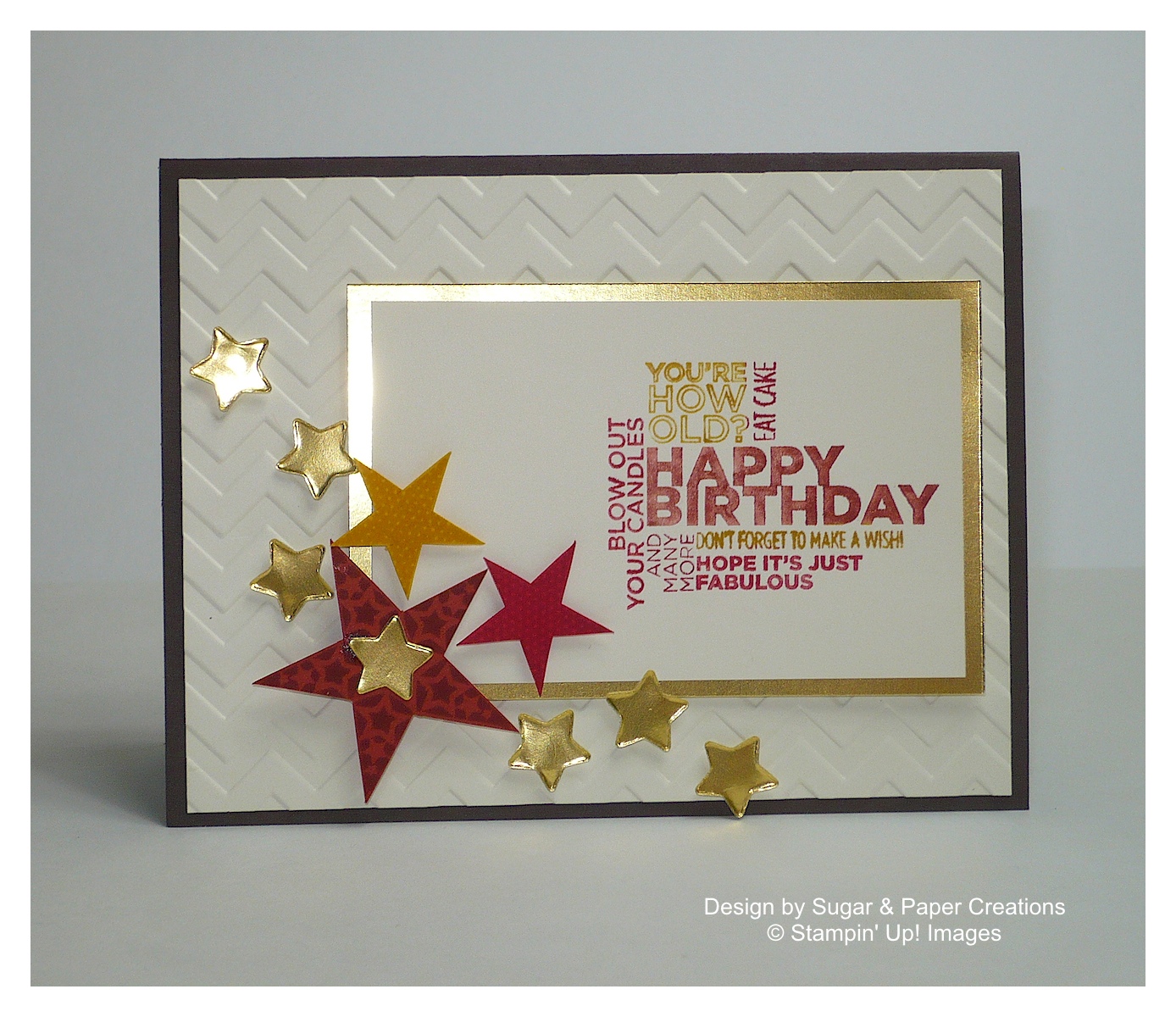 Brenda Hofstatter, Canada. We were particularly impressed by Brenda's use of the metallic gold which really makes this whole design pop. The "fussy cut" stars are a beautiful accent and really bring out the colors that she used in the stamped image.
.


Subscribe to the comments for this post