Thanks to everyone who participated in our challenge to feature a project with a Valentine Wish! Thanks especially to our Top 3 whom we felt did the best job of capturing our theme for the week! Click on the pictures of their projects to go to their blogs or galleries for more details.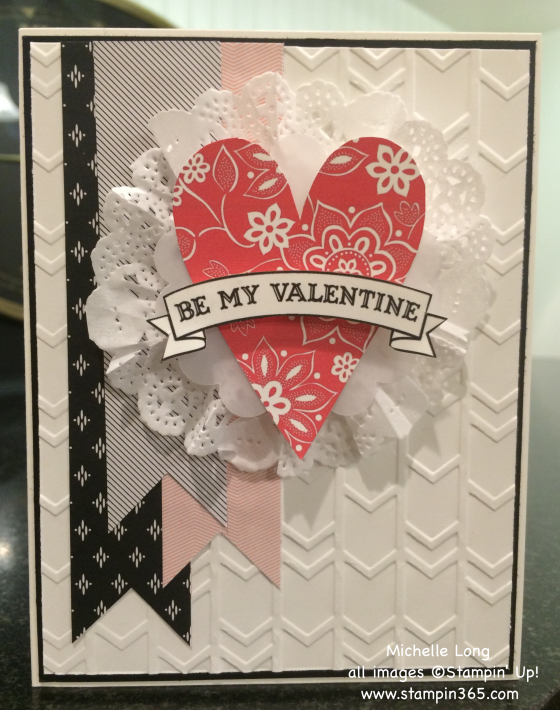 Michelle Long. What a stunning card this is! It's so much fun being taken back to the days when every Valentine had some lace on it!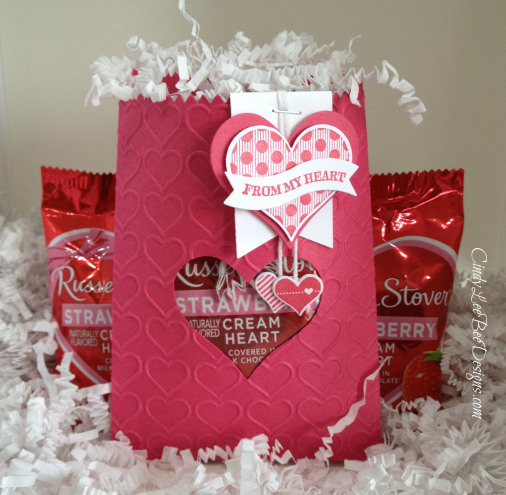 Cindy Brumbaugh. This is a beautifully made gift bag! Everything about it coordinates so well.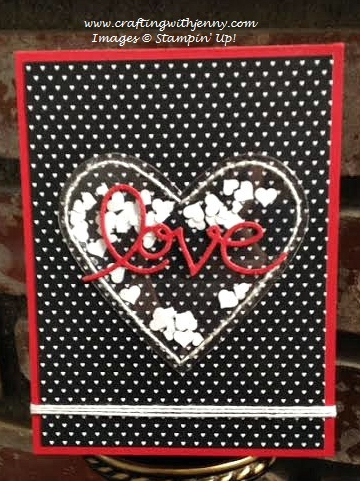 Jenny Gauthier. The black heart-dotted background just makes the bit of red in this card "pop." And the hand stitching is just lovely!
.


Subscribe to the comments for this post