No matter the time of year, special people in our lives may be faced with difficulties, and we find that we want to send them something to let them know we care. What better way to show our concerns than with a handmade greeting card. Your challenge this time is to make and share with us a card – made with Stampin' Up! products only! – that expresses sympathy or that you care about your friend or family member in a difficult time.
Here are the projects our Design Team made for this challenge. Click on their names under the photos of their projects to find out more about them. I hope they inspire you to make your own and share them with us! BUT BEFORE YOU SHARE – Please review our guidelines over at the left. If you have any questions, please Contact Us.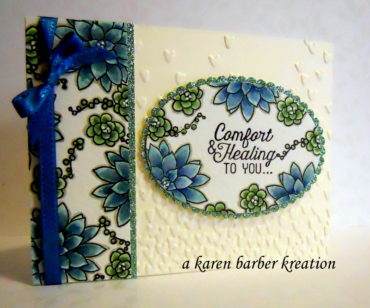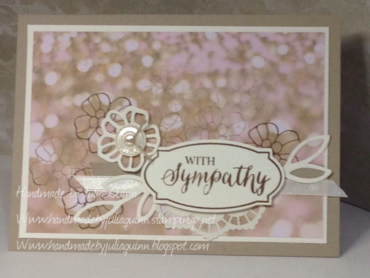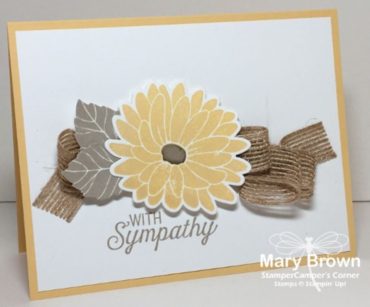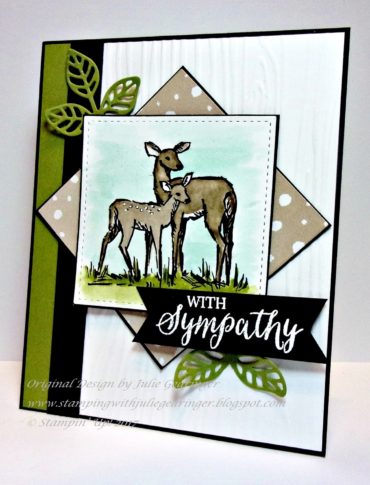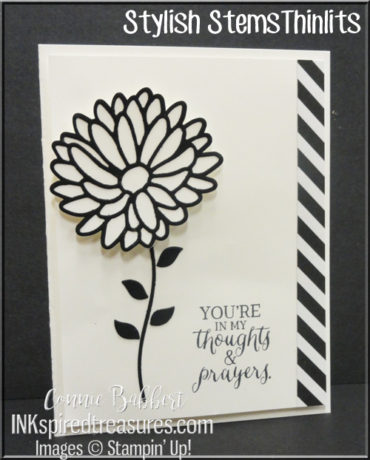 NOTE:  Cindee and Pam are taking a break this week and will join us again next challenge
Robin Messenheimer
Robin is on vacation and will be back for the first challenge in May
–PLEASE remember this: We're looking for projects posted to the internet AFTER April 10, 2017.

Dates to Add Links: April 11, 2017 (3 am USA Eastern Time) –
April 22, 2017 (6 am USA Eastern Time)

Subscribe to the comments for this post