There are so many new ribbons in Stampin' Up!'s catalogs that we decided we just had to have a challenge to feature them as more than just an embellishment on a card or scrapbook page. From the new Ruffles and Scalloped Polka Dots in the 2011-2012 Idea Book and Catalog to the Velvet and Quilted Satin ribbons in the 2011 Holiday Mini Catalog, our Design Team has put together a luscious bouquet of greeting cards for you to enjoy.
And the challenge is for you, too, to make a card, gift or scrapbook page that features Stampin' Up! ribbons as a major focus. Please use any Stampin' Up! ribbon or ribbons you choose. Whatever you choose, we are excited to see your projects!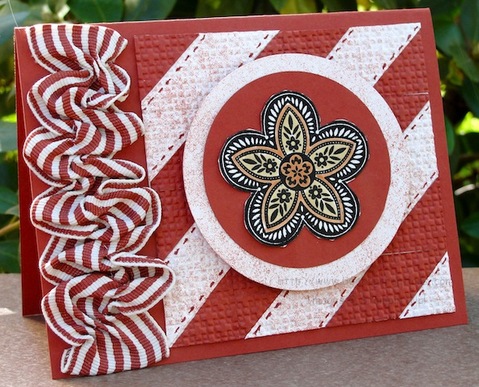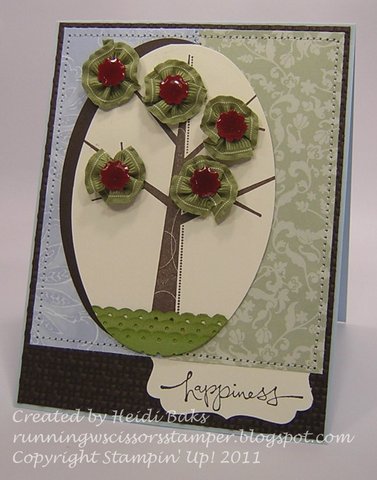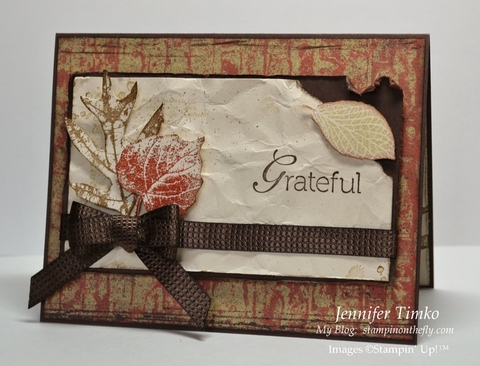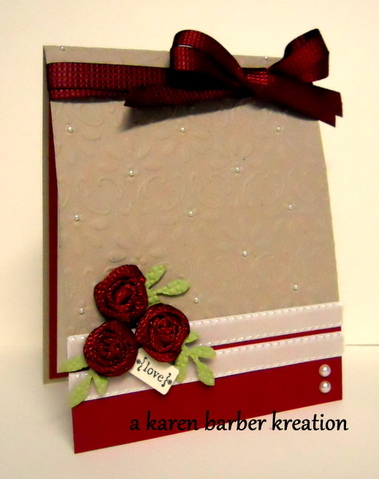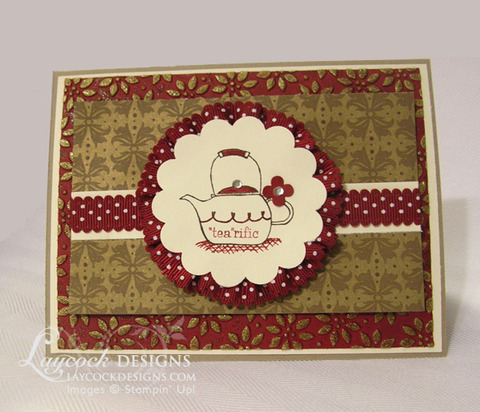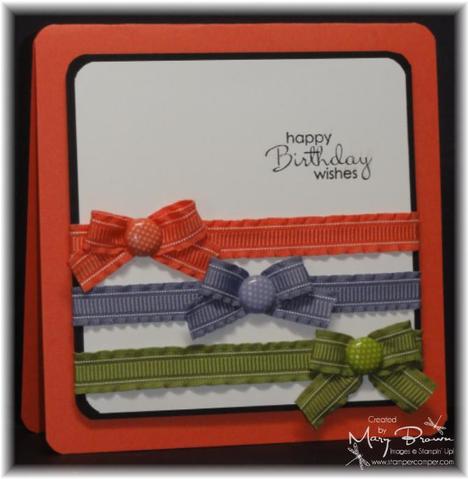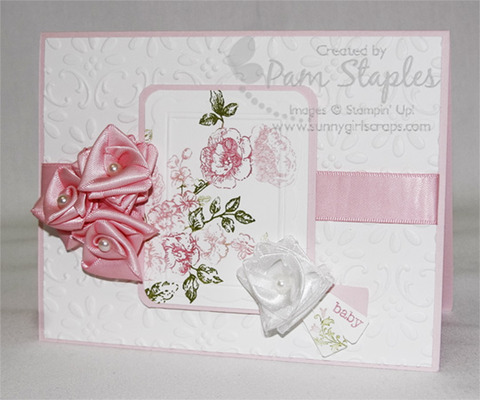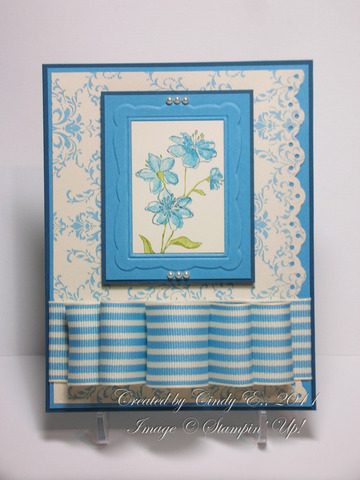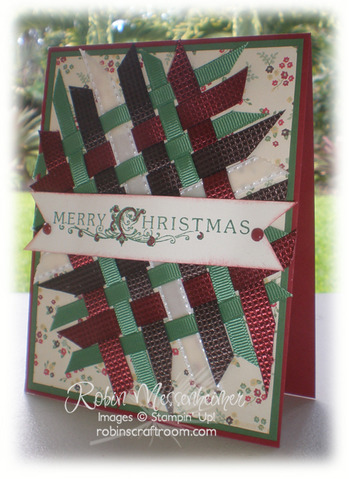 Invitation Top Three!

A big thanks to all of you who made time during this busy season to join in our challenge to create a Invitation with Stampin' Up! products. ALL of them this week were wonderful (as always), so we were hard put to come up with our top three for the challenge. But, (also as always) we did figure it out and send extra special congratulations to this week's Top Three:
Karen Szczepkowski wowed us all with the way the fold of her card put a special emphasis on the embossed flowers. The color on her card is just stunning – the whole card is so eye-catching it's hard to look away from it.
Lisa Martz made us all drool with her yummy candies – and what a great idea for recycling that Stampin' Up! packaging! There are so many excellent details in this card that it's impossible to list them all in this small space.
Donna/Butternut Sage created such an elegant invitation that we're all ready to go to whatever it is that she's hosting! We were especially impressed with the scoring details – so easy to do with Stampin' Up! new Simply Scored tool.
Congratulations to all three of you!
A Gentle Reminder

This challenge was created for fans of Stampin' Up! products and demonstrators to participate in and draw inspiration from. Hence the name of the blog, Stampin' Up! Only Challenges, we ask that you respect this by using only Stampin' Up! products. Retired Stampin' Up! product is welcome, as well as any outside products that you would normally not see offered for sale in any Stampin' Up! catalogs or publications, such as sewing on your card, stick pins, and so forth.
SUO Challenges is an advertising-free zone and is a challenge that is for fun only. Please respect our guidelines set forth over to the left at the top of the blog.
*

Subscribe to the comments for this post