Fall is definitely in the air in a large part of Stampin' Up! land. And even though Spring must be springing down under, our challenge this time around is to make something with Fall Colors. What would they be? When I think Fall, I think of golds and oranges and rusts, with a tint of green and brown. But, as you can see from our Design Team samples, there are some of us whose thoughts lean towards blues and purples. What do you think of when you're asked to make something with Fall Colors? We'd love to know – and to see your creations using those colors!
Your challenge, then, is to make any kind of project, using Stampin' Up! products only, that show off your idea of Fall Colors. We can hardly wait to see your projects!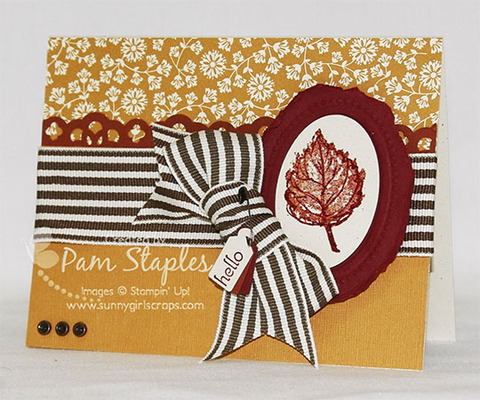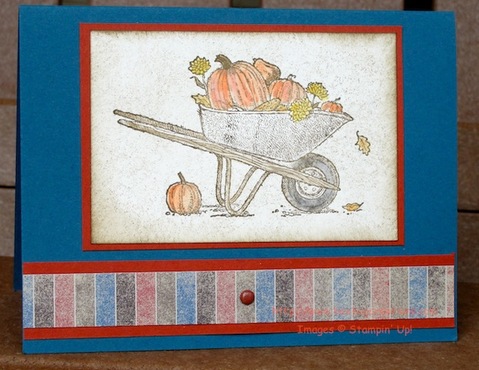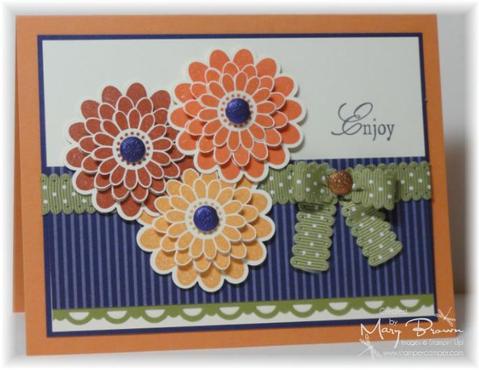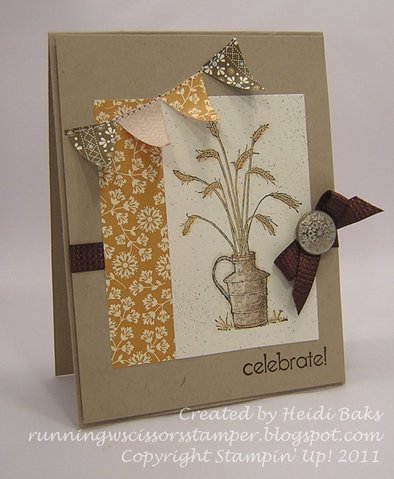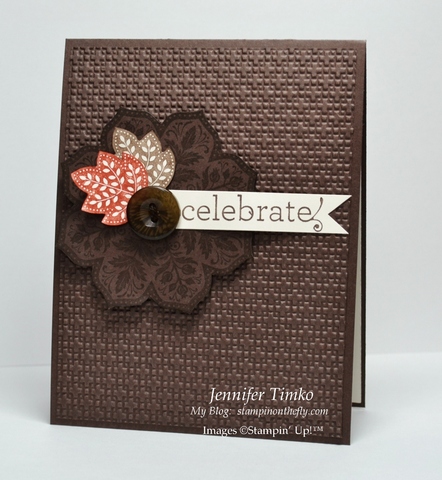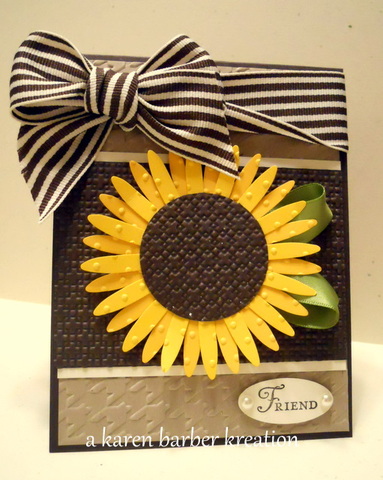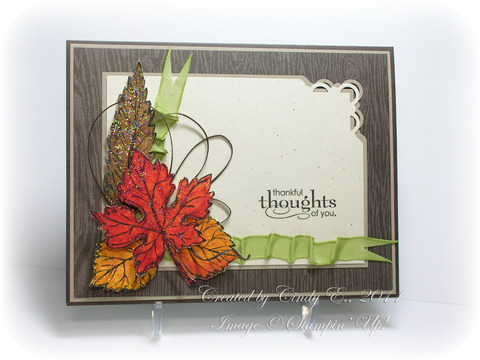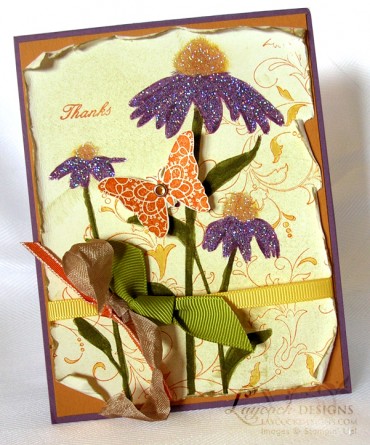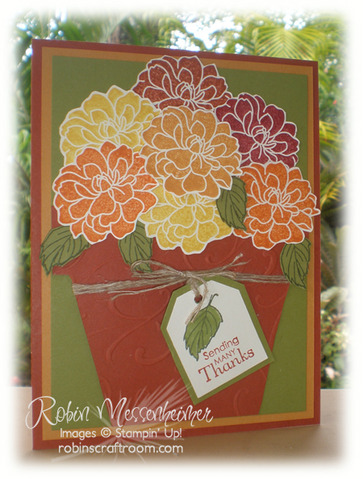 Ribbons and Bows – Our Top Three!

Thanks to everyone who played around with Stampin' Up!'s ribbon the last two weeks. We loved ALL your creations! Here are those that we selected as our Top Three for our last challenge!
Jade's absolutely stunning card with her amazing ribbon flower was our top choice. We all loved how the ribbon almost acts as a frame for part of the card, and how perfectly the background, embossed with the new Parlor Prints background stamp, enhanced the whole look of the card.
Madeline Morcelo's gorgeous Christmas ornament. With all the ribbons and the paper from the Holly Berry Bouquet suite this almost looks like a needlepointed creation. It will be a fabulous ornament on someone's tree!
Lisa Martz had two entries this week, but the Design Team was especially taken with the garter look of the striped ribbon that is her first card's main feature. It's the perfect enhancement for this lovely Thanksgiving card.
Congratulations to all three of you for being our picks this week!
A Gentle Reminder

This challenge was created for fans of Stampin' Up! products and demonstrators to participate in and draw inspiration from. Hence the name of the blog, Stampin' Up! Only Challenges, we ask that you respect this by using only Stampin' Up! products. Retired Stampin' Up! product is welcome, as well as any outside products that you would normally not see offered for sale in any Stampin' Up! catalogs or publications, such as sewing on your card, stick pins, and so forth.
SUO Challenges is an advertising-free zone and is a challenge that is for fun only. Please respect our guidelines set forth over to the left at the top of the blog.
*

Subscribe to the comments for this post