Fall is usually the time when the many of us who live in temperate climates think of leaves. Those on trees and shrubs go from changing colors to falling to the ground. Oh, those glorious colors! Oh, all the raking afterwards.
But Stampin' Up! features leaves all year 'round! Just this past year – from Nature Walk and Build a Blossom in the Occasions Mini to Fabulous Florets in the Summer Mini, not to mention all those gorgeous leaf stamps in the Idea Book and Catalog – Stampin' Up! has made sure that we know that Fall is not the only time to have fun with leaves. Of course there is that luscious new set, Gently Falling, in the current Holiday Mini. But there's so much more!
We "leave" it to you to find your favorite among the Stampin' Up! leaves – current or retired – and show us a project you've made with them! To get you started with some inspiration, here are projects from our Design Team. There's a place at the end of the post where you can share a link to YOUR project!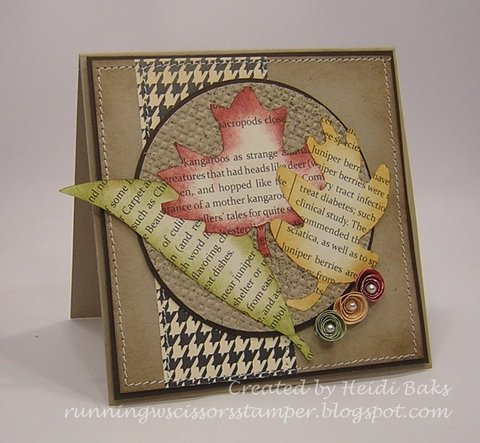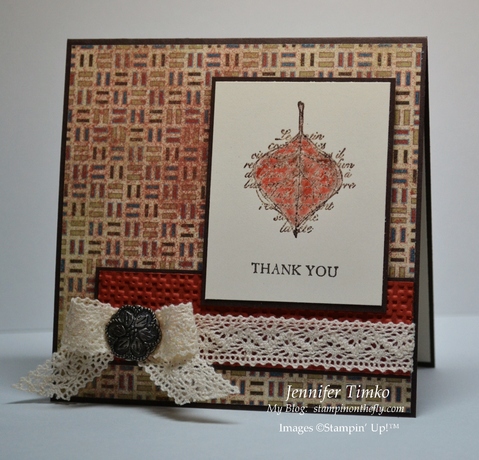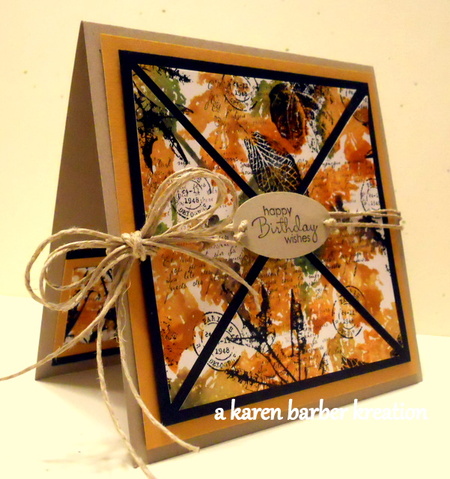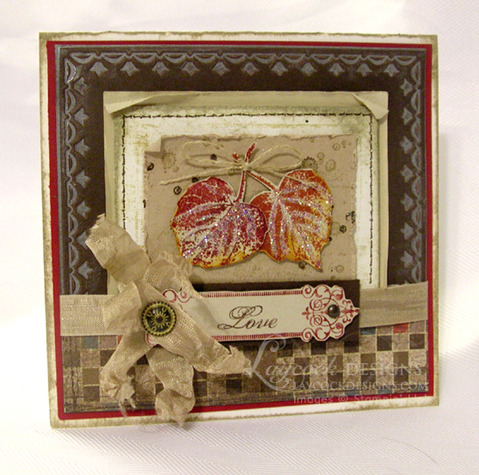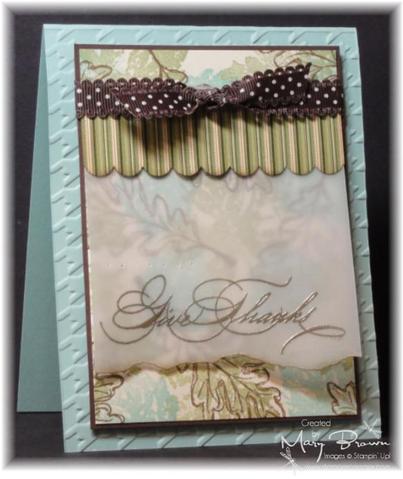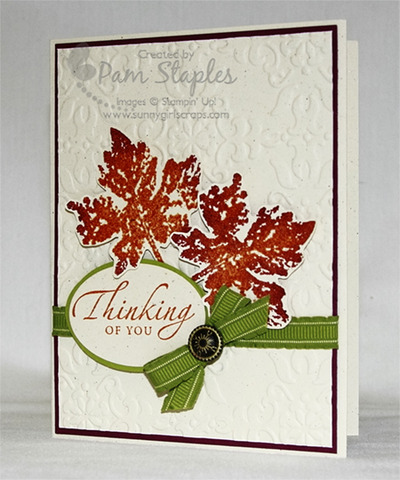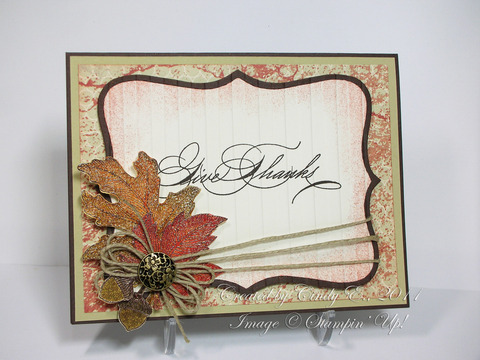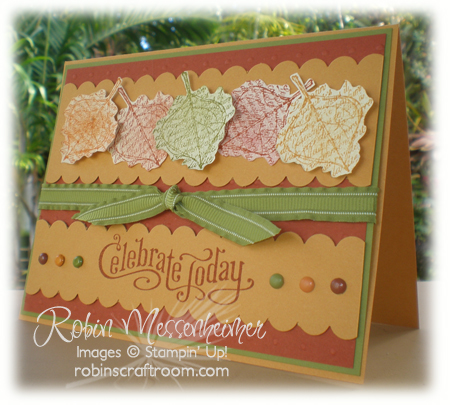 Our "Fall Colors" Top 3!

Ann Craig with her gathered paper that so beautifully accented the nicely constructed layout. All the elements in the card worked fantastically well together!
Ulrike whose card's layers made her whole layout seem 3-dimensional – we wanted to reach out and touch those flowers in her garden! We loved her use of Designer Series Papers and how she used the papers to enhance so many of the layers throughout her card.
Julie Gearinger, who offered two cards this week. The one with which we were especially impressed is the one with the medallion which carried the vintage feel of the embossing and coloring so well through her wonderfully-laid out card.
Please Read This!

This challenge was created for fans of Stampin' Up! products to get inspiration from and participate in challenges using Stampin' Up! products. Hence the name of the blog, Stampin' Up! Only Challenges. We ask that you respect this by using ONLY Stampin' Up! products. Retired Stampin' Up! products are welcome. Products from other manufacturers that compete with Stampin' Up! products should NOT be a part of any project entered in any of our challenges.
SUO Challenges is an advertising-free zone and is a challenge that is for fun only. Please do not enter into our challenge any project for which you are selling a tutorial or template.
Please respect these limitations and all of our guidelines set forth over to the left at the top of the blog. We will remove from the challenge entries any projects that fall outside the guidelines.
*

Subscribe to the comments for this post