Here in North America we're right in the middle of our traditional Thanksgiving celebrations, with our Canadian Stampin' Up! community having already celebrated their annual Thanksgiving Holiday in October and our United States Community planning to celebrate their traditional Thanksgiving in just a bit more than a week. Happy Thanksgiving to all!
But Thanksgiving is not the only time or season for thankfulness. We frequently have something for which to be thankful, whether it's for a plentiful harvest for the community or for a simple act of kindness for us personally. So our challenge to you this week is to make a card or gift to express your thankfulness – for anything or anyone – and share it with us here at Stampin' Up! Only Challenges!
Please remember, use ONLY Stampin' Up! products and share only something that you've made in response to this challenge. For a complete list of the guidelines for the SUO Challenges, please refer to our write-up down on the left.
To help you get started, here is some inspiration from our talented Design Team members!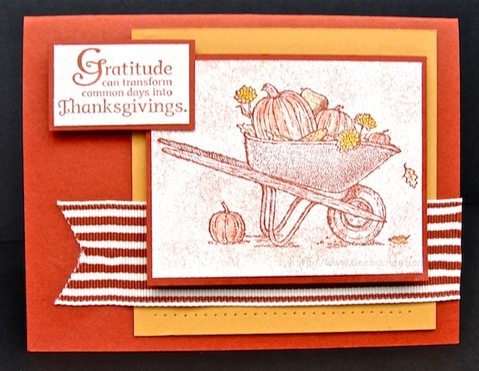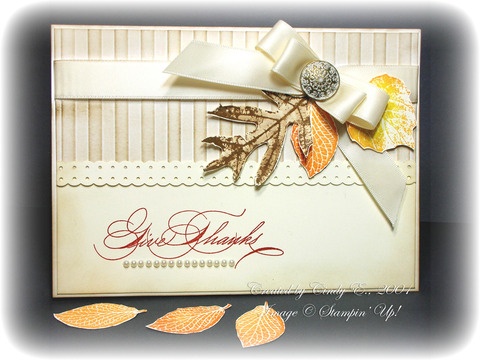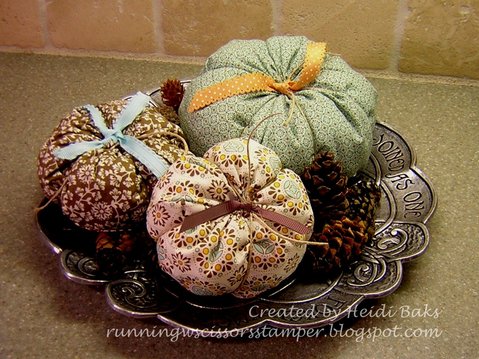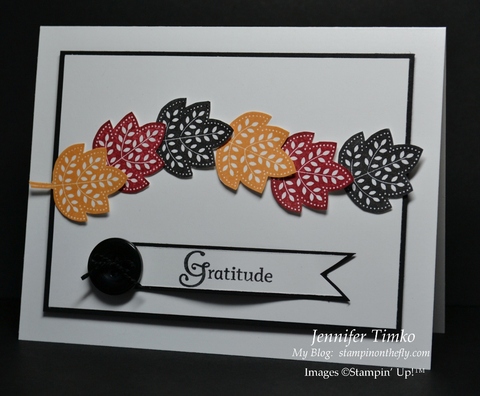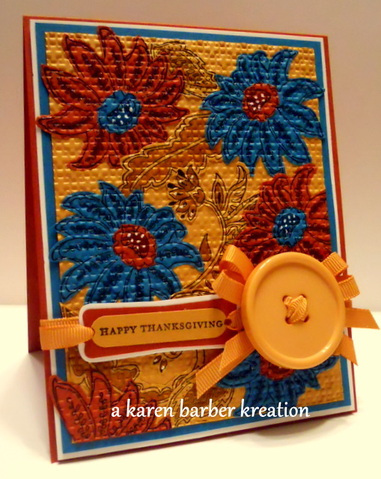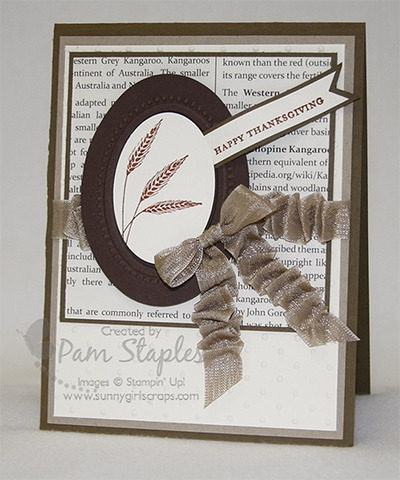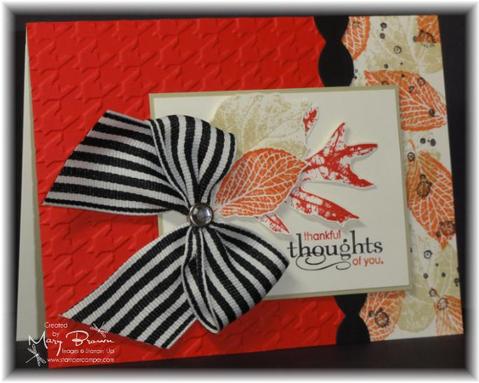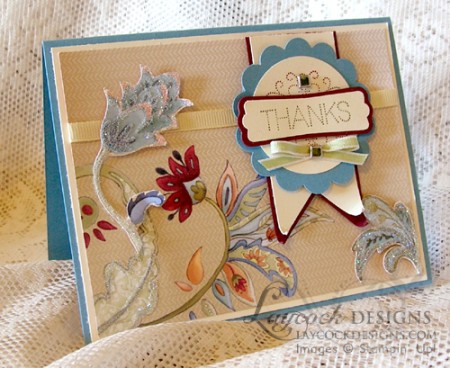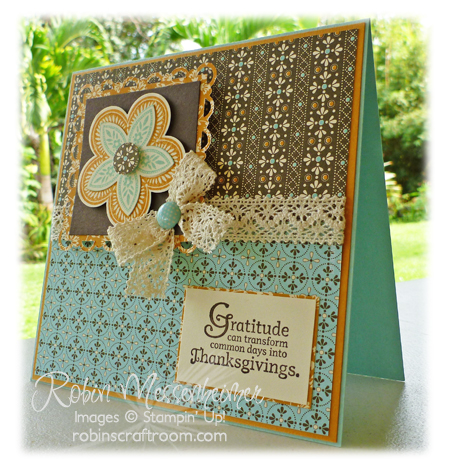 *

Subscribe to the comments for this post