Posts Tagged 'Handmade Birthday Cards'
Ladies, this is getting harder and harder to do! All of us on the Design Team were overwhelmed with all the fantastic entries for our Birthday Card challenge; this was a tough one. One of our members even asked if we couldn't do a Top 5 this time around! Every single one of you who entered our challenge last time definitely had a winner of a card!
But we did finally figure out our Top 3 for this challenge (and I had to use our tie-breaker system to get there, too!). So with a virtual drum roll, please welcome the SUO Challenge Top 3 Birthday Cards! (Click on the pictures to go to the individual websites.)
Paula Sievers' gorgeous, beautifully embossed and colored roses from the Fifth Avenue Floral collection are stunning with the special fold of this birthday card – for someone very special, we're sure! Be sure to look at Paula's website to see more about the fun fold of this card!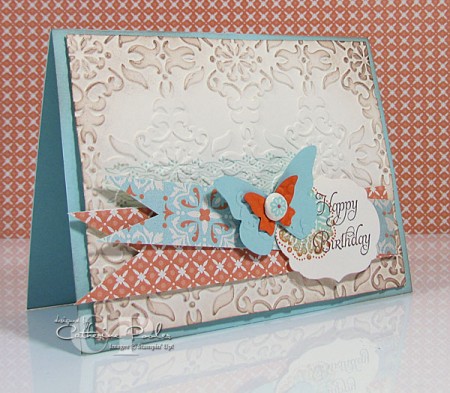 Catherine Pooler created a fabulous "shabby chic" card with a flair that had us all looking at the details and wondering how we could do that, too! Not to worry – check out Catherine's website for a video on how to make this very card!!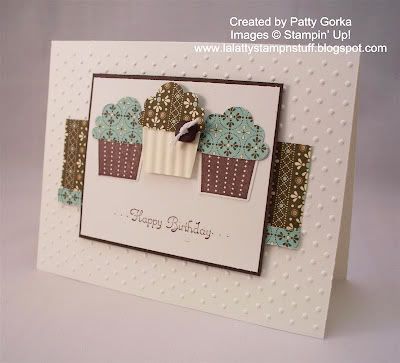 Patty Gorka (aka LaLatty) gave us another card with all kinds of details that, put together, make a simple yet beautiful layout. We especially like that center cupcake with the crimped "liner" and the little button all mounted with Stampin' Dimensionals to make it stand out from the rest.

Subscribe to the comments for this post
I love birthday cards, especially on MY birthday. No, my birthday isn't this week – but someone's birthday must be sometime soon! And even if you don't have a special friend or relative who has a birthday coming up, you're going to need a birthday card sooner or later! So why not take some fun time to make a birthday card you'll have a blast making – with no deadline except for the Stampin' Up! Only Challenge team deadline of two weeks from now!
Our design team has started out with a wide variety of designs for this challenge theme. And I can hardly wait to see what kind of a card YOU make. Use your favorite of everything – stamps, papers, embellishments – anything in your stash, as long as it's a Stampin' Up! product, and you make the card for this challenge. And when you're finished, you'll have a card ready for that next special birthday in your life!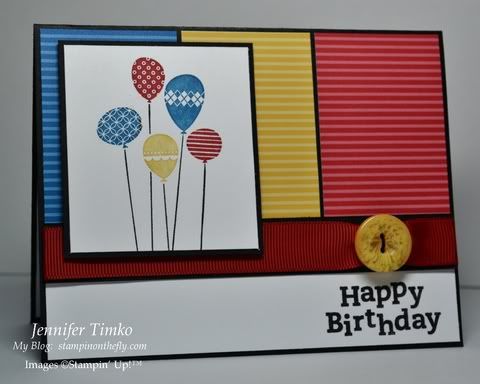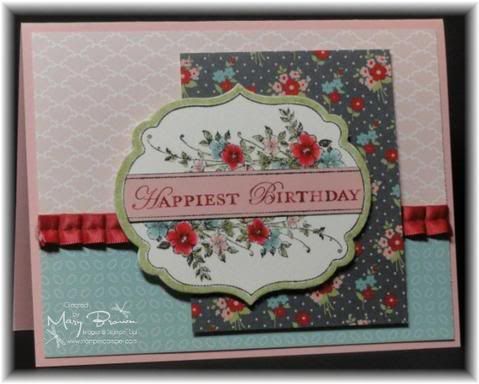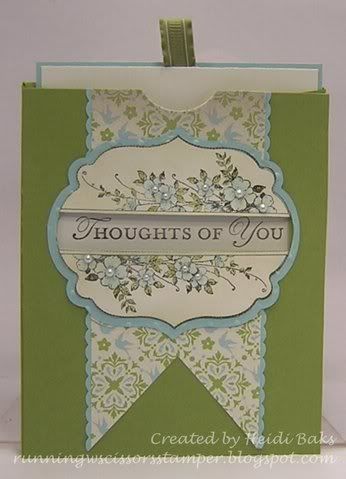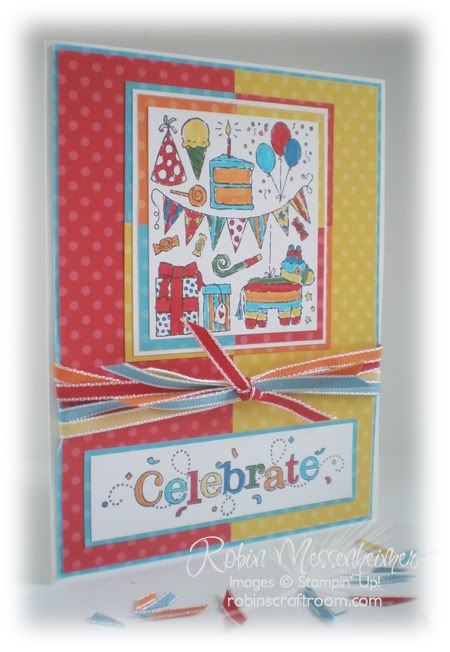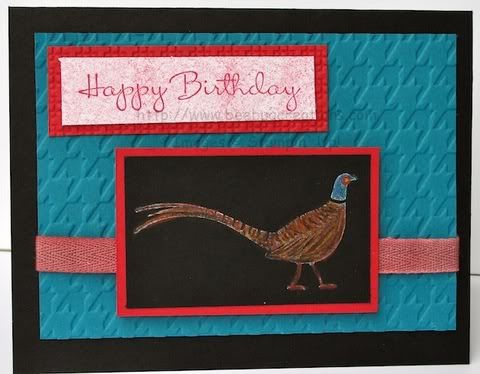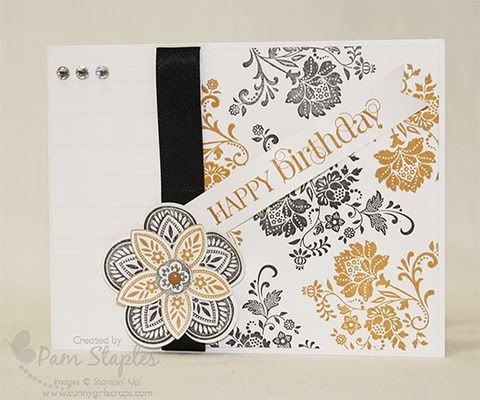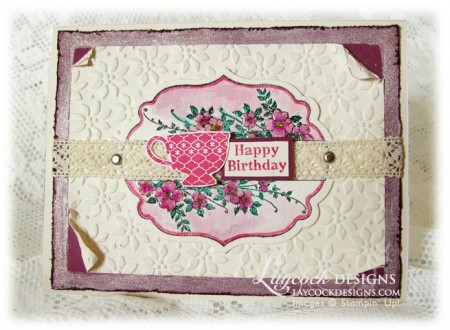 *

Subscribe to the comments for this post