Posts Tagged 'Handmade Thank You Cards'
After so many weeks of having to struggle to decide on our Top 3 for the week, we're thinking we may have to start having a Top 10! Well, we probably won't actually do that. But your entries are just so fabulous each and every week that our job the weekend after each challenge is – yes – a challenge!
We say all this each week to let you know that, while we may not announce your name as one of our Top 3 does not in any way mean that your creation was less than wonderful. And I know that every single person who receives one of the Thank You cards that each of you shared with us this week will be thrilled to receive it!
That said, we have chosen our Top 3 for our Special Thank You challenge! UPDATE: If you'd like to read more about each of our winning posts, just click on the photo of the project!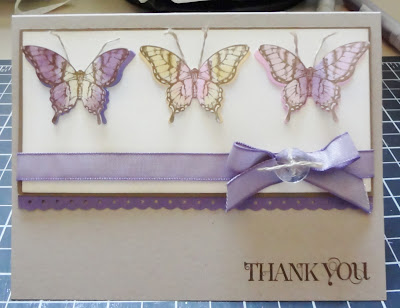 Beth Rush. Beth's Beautiful Butterflies are definitely colored, well, beautifully! We were especially thrilled to learn how she so carefully created all of the colors and layers for her butterfly thank you card with her very well thought out tutorial.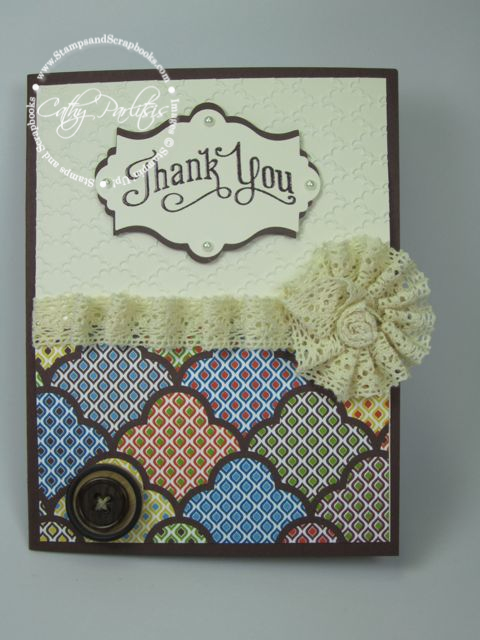 Cathy Parlitsis. There is so much in the way of gorgeous details in this card, including that delightful rosette in the middle of the ruffled lace flower and the mat for the framelit. The Fancy Fan embossing folder is also the perfect accent for the sheet of paper from the International Bazaar set of Designer Series Paper.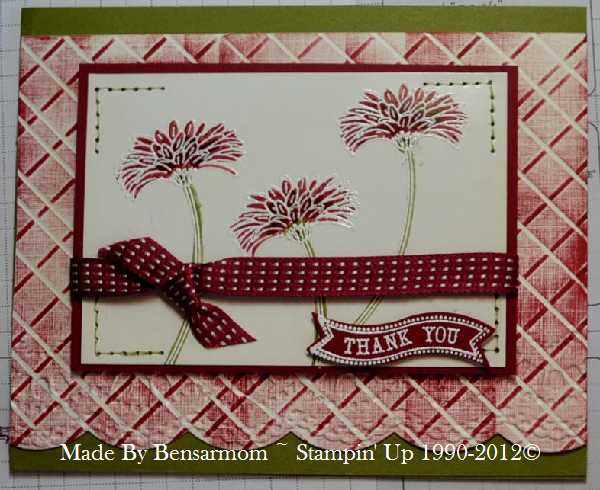 Bensarmom. We had trouble counting all of the many techniques that Sue used in this stunning card showing off the latest Stampin' Up! stamp set. And all of those techniques complement each other so well that it's hard to imagine this card without all of them.

Subscribe to the comments for this post
My favorite type of greeting card to make is a "Thank You" card. There are always people to thank for something, whether it be a little random act of kindness, a gift for a special occasion, or a very special treat. And it's so easy to pull out some paper, ink and embellishments and whip up a quick note card!
Sometimes, though, a kindness seems to call for just a bit more time and effort on my "Thank You," whether it be a card or a gift. And I want this to be a Special Thank You! We in the Stampin' Up! Only Challenge crew are pretty sure that this happens to you, too. So this week we challenge you create that Special Thank You card or gift and share it with all of us and our blog readers.
A big benefit of your participating in this challenge? The next time YOU need a Special Thank You, it will be there ready for you to use!
As always, you'll have 12 days for our challenge and, as always, please be sure that your projects are Stampin' Up! Only! When you've finished with your project, just click on the link tool at the end of the post and follow the instructions! And now here are our Design Team Member Special Thank You projects!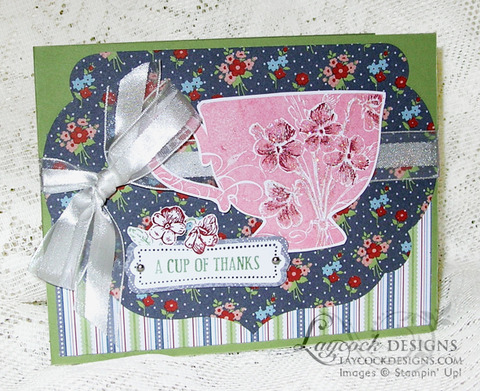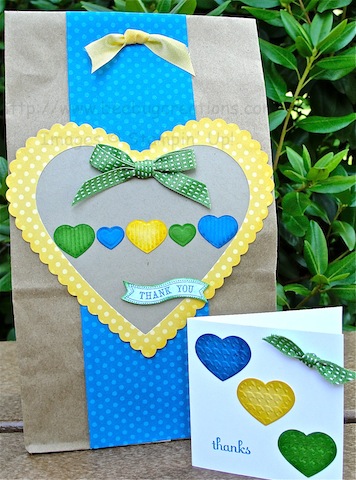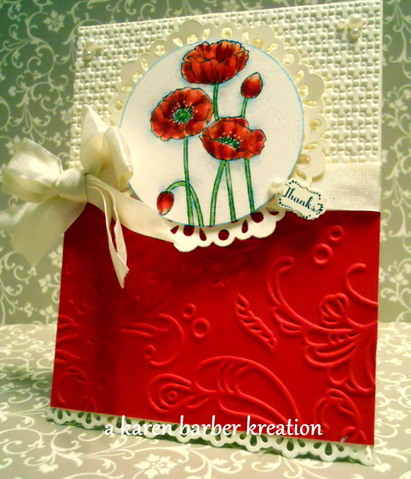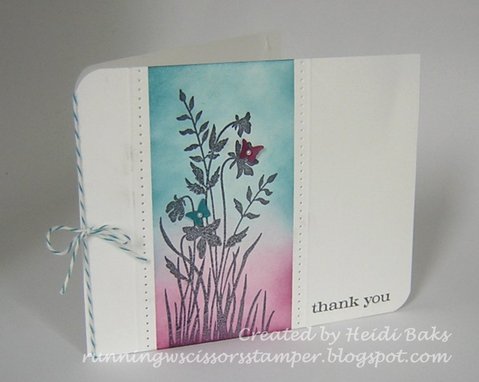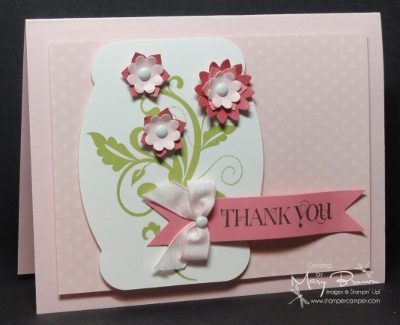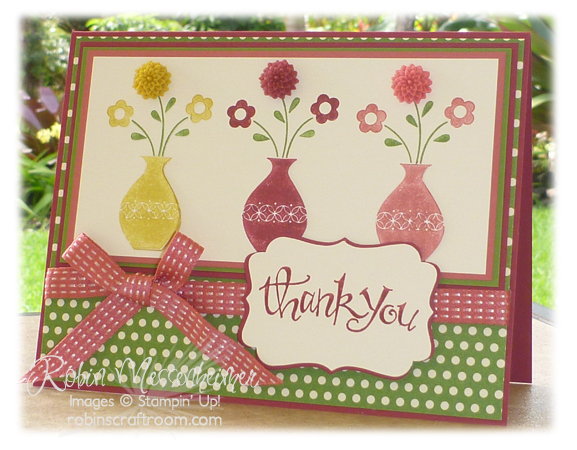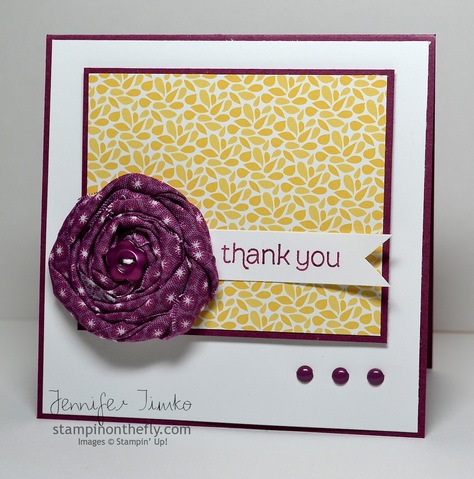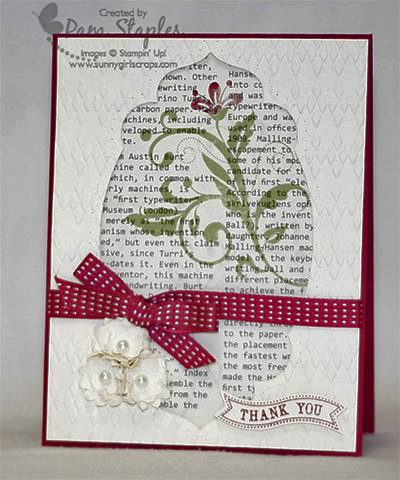 To participate in our challenge, make a card or other project and post a photo of it to your blog or a gallery on the internet. Then come back here and use our link tool at the bottom of this post to share the photo with us! We're looking for cards posted to the internet after July 9, 2012, and (of course!) made with Stampin' Up! products only. The products may be those that are in current catalogs, or they may be retired products. But (as our blog title says) SUO – Stampin' Up! Only! This means that Products from other papercrafting, rubber stamp, die-making or other companies may not be included in your project if Stampin' Up! sells a like product. For example, Stampin' Up! does not sell sewing thread. So use of sewing thread from another company is just fine. Stampin' Up! does sell the Sizzix Big Shot, so use of die-cuts, texture plates or other such products from another company is not fine. If you have a question, please send an e-mail to our Coordinator, Robin Messenheimer, and she'll be glad to answer it!
*

Subscribe to the comments for this post