Posts Tagged 'Stampin' Up! Challenges. Stampin' Up! Only Challenges'
Everywhere I look these days, I see flowers everywhere – even on cards and other papercrafting projects! So, with many of us in the middle of prime late Spring flower season out in the garden, we decided that those of us at our computers should have some lovely flowers to view while we're surfing the net. So this week's challenge is to create a card or other project with 3-Dimensional Flowers on it. It can be anything from flowers popped up from a card's surface with some Stampin' Dimensionals, to fabric and ribbon flowers, to intricately folded paper flowers – and everything in between!!
Here are the projects offered by our SUO Challenge Design Team, a bouquet with flowers picked from the products in their Stampin' Up! stashes. While we may not be able to sniff these lovely flowers, I'm sure we can imagine how some of them might tickle our noses' fancy if we found them out in a garden.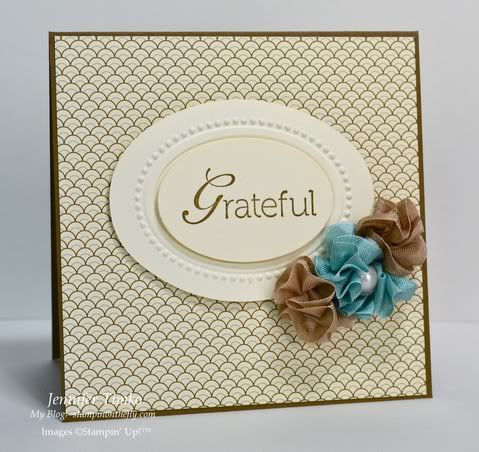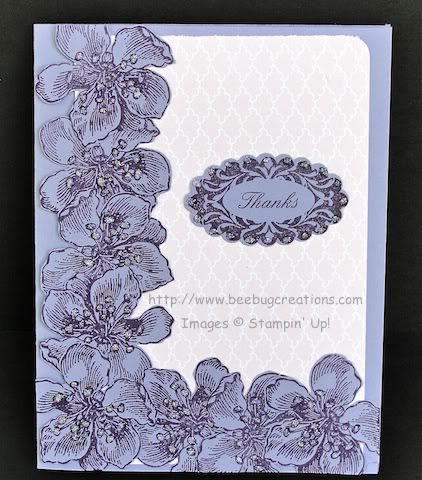 To participate in our challenge, make a card and post a photo of it to your blog or a gallery on the internet. Then come back here and use our link tool at the bottom of this post to share the photo with us! We're looking for cards posted to the internet after May 14, 2012, and (of course!) made with Stampin' Up! products only. The products may be those that are in current catalogs, or they may be retired products. But (as our blog title says) SUO – Stampin' Up! Only! This means that Products from other papercrafting, rubber stamp, die-making or other companies may not be included in your project if Stampin' Up! sells a like product. For example, Stampin' Up! does not sell sewing thread. So use of sewing thread from another company is just fine. Stampin' Up! does sell the Sizzix Big Shot, so use of die-cuts, texture plates or other such products from another company is not fine. If you have a question, please send an e-mail to our Coordinator, Robin Messenheimer, and she'll be glad to answer it!
*

Subscribe to the comments for this post
This month SU-Only Challenges is One Year Old, so it must be time for an online party! And do we have a party for you – not only a new challenge, but two new members of our Design Team to Introduce as well as a fond farewell to one of our original members. Here's our challenge for the week – and you'll find fun information about our new members in another post.
Create an invitation to a party – any kind of party! Of course there are always birthdays and showers and graduations. But there's also the Barbecue, the beach party, the end-of-summer bash, and so much more! Hey, even Stampin' Up! Workshops are parties! The list is endless.

Here are our Design Team Members' takes on this challenge, and we hope that you will join us in the fun we've had making them!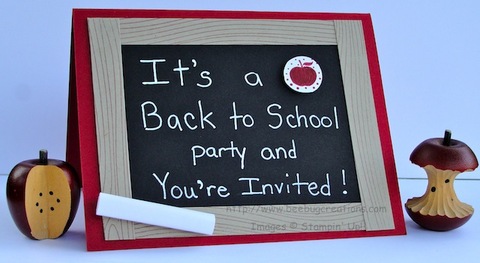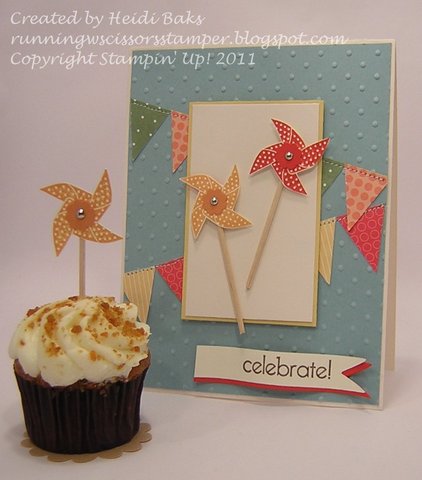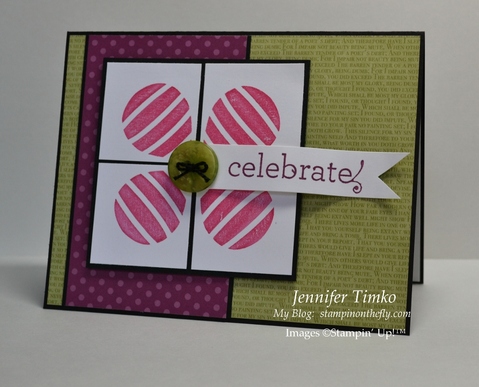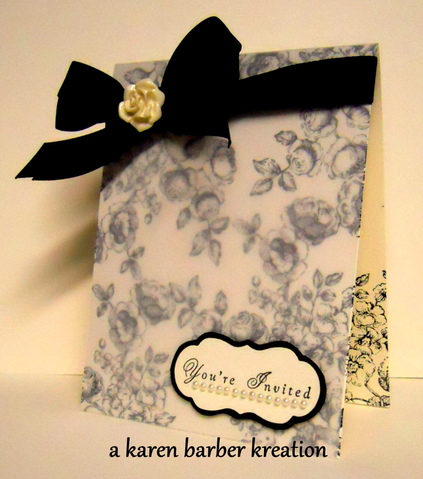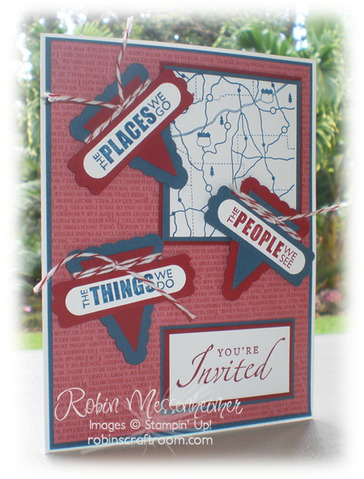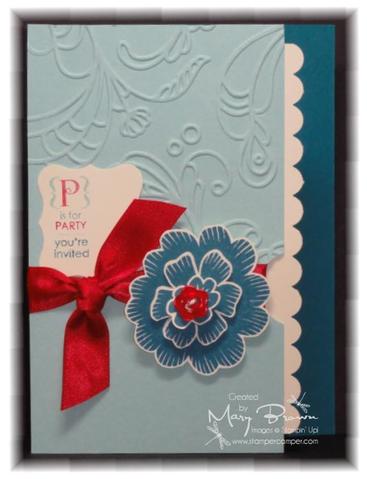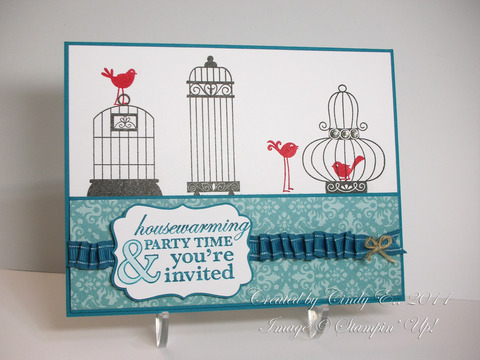 Favorite New Stamp Top 3
Thanks for all your entries last week! But we did have to pick our Top 3 who are:
Jackie Topa for her hobby horse that is just too darned cute and wonderfully clever. Several of us wonder where we were when the "clever" gene was doled out. We think Jackie got more of them than is fair!
Bornwyn Eastley is another designer with more than her fair share of clever genes with imaginative use of the Two Tags Sizzix die. Beautiful card!
Leslie Croghan's design, coloring and overall execution of her vintage card was just the perfect card for congratulating her mother. Just gorgeous!
We did have to disqualify a couple of entries this week. We've noticed that there have been several projects over the past few weeks that have included dies from companies that compete with Stampin' Up!'s Sizzix products. Please remember that entries for this challenge should be SU! ONLY!
Here's our standard short reminder of the "rules": Entried should be Stampin' Up! products only, be a new creation in response to our challenge, and have no links to posts that are selling anything. You can find all the finer details on the sidebar at the top left
*

Subscribe to the comments for this post