June is traditionally THE month for weddings. When I was young, all of my friends wanted to be June brides and weddings came right on the heels of college graduations. I still personally think that June weddings are the most romantic, and I was thrilled when my best friend had her wedding in June not too many years ago. It was so lovely and I remember every moment of it.
And every wedding deserves lovely stationery – made with Stampin' Up! papers and inks and embellishments! Our design team members have created some beautiful and whimsical cards just for the occasion, and what fun it is to share them with you all! But cards aren't the only element of a collection of wedding stationery – think place cards, favors, guest books, memory albums!
Please join us by creating and submitting a wedding card or other paper-crafted items for your favorite bride or groom – Stampin' Up! Only, of course!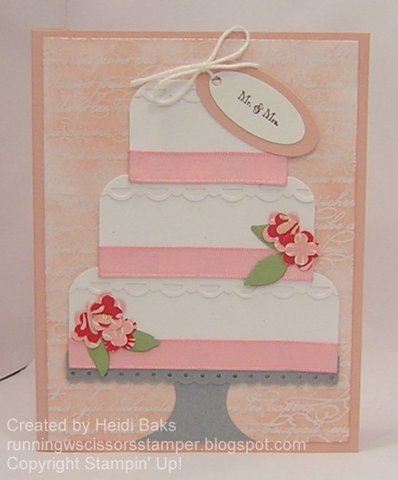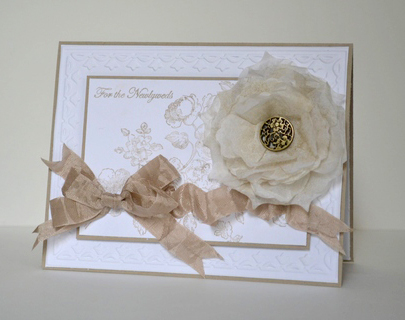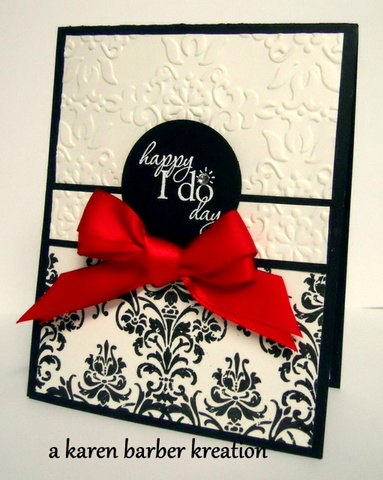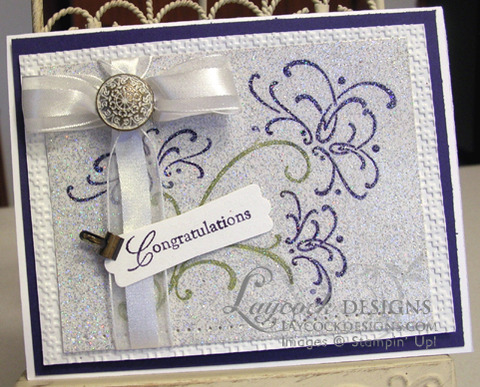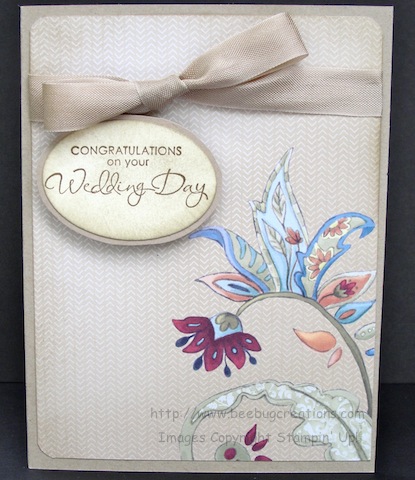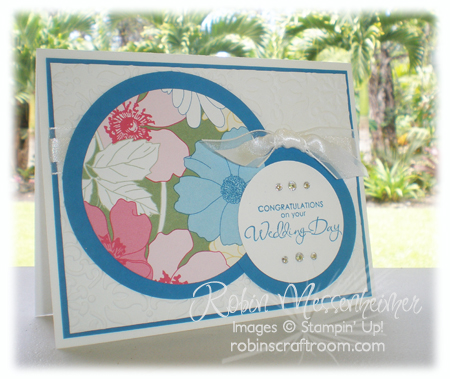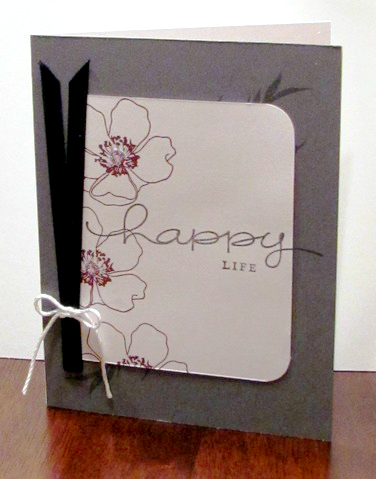 This challenge was created for fans of Stampin' Up! products and demonstrators to participate in and draw inspiration from. Hence the name of the blog, Stampin' Up! Only Challenges, we ask that you respect this by using only Stampin' Up! products. Retired Stampin' Up! product is welcome, as well as any outside products that you would normally see in any Stampin' Up! catalogs or publications, i.e., sewing on your card, stick pins, etc.
WHAT IS ALLOWED: Submitting creations and linking to the creation and recipe/instructions in your blog.
WHAT IS NOT ALLOWED: Submitting a creation that you are Selling a tutorial for and that you won't freely share a recipe/instructions without requesting a fee. If you are selling instructions/recipe for a creation, do not submit it for the challenge. It's okay if you advertise for-profit tutorials in your sidebar and if people go to the post to view the challenge card they may see the "ads" in your sidebar, it just can't be the post with the card/creation recipe and instructions you are submitting to the challenge.
SUO Challenges is an advertising-free zone and is a challenge that is for fun only. Respect our guidelines set forth above. Violators of these guidelines will be banned from this website. Help keep your favorite challenge clean and play by the rules. If you find a participant who has violated our guidelines, please email us. Thank you for your cooperation. Play fair and keep the challenge fun for everybody.
WINNERS OF OUR FATHER'S DAY CHALLENGE!

1. Sara Hoogendoorn – We all loved the layout and the beautiful monochromatic look of this card. The sponging did a wonderful job of tying the whole picture together!

2. Joan Jeffrey – This is a delightfully different way of using this stamp set. The way that you used the Jumbo Eyelet perfectdly accents the other circular elements .

3. Margaret – Your use of the pastels on this card is just stunning, as are the sponged accents on the textured layer. Love the colors!

Congratulations to you all and don't forget to pick up your badges!
*

Subscribe to the comments for this post